How to Uninstall VersionPress
Updated on Oct 31, 2016
Removing VersionPress from your WordPress website is standard and should not take longer than removing any other plugin.
First you will have to login to your admin area, go to Plugin→Installed Plugins and click on the Deactivate button bellow VersionPress.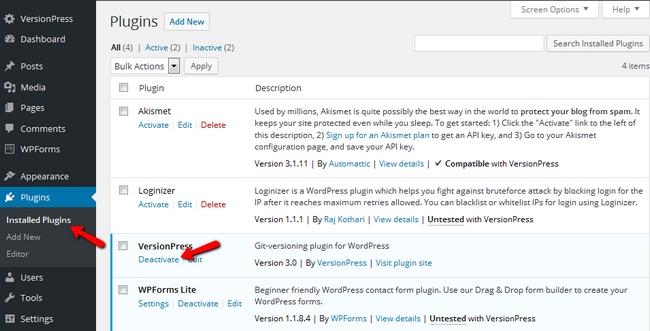 After that, you will receive a notification warning regarding the aftermath of deactivation. Click on the Confirm deactivation button to proceed

Now you will be able to remove VersionPress by clicking on the red Delete button under the plugin.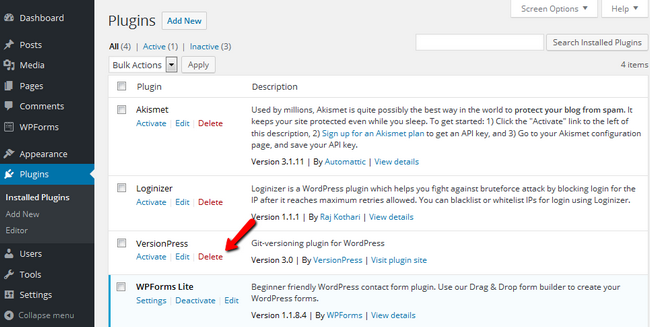 You will be prompted with a warning one last time before being able to completely remove the plugin.