How to Import Content in WordPress
Updated on Nov 8, 2022
You may face a scenario when you need to move data from one WordPress-based website to another. The majority of the time, this migration involves exporting the contents of one WordPress website and importing them into your website.
Visit our How to Export WordPress Content tutorial for more information regarding the process of exporting content.
To import content to your website, you will need to:
How to Access the Import Feature
You will need to log into your WordPress admin area and go to Tools → Import, assuming that you have already exported your material and the outcome of the export process, an XML file, has been downloaded on your local computer.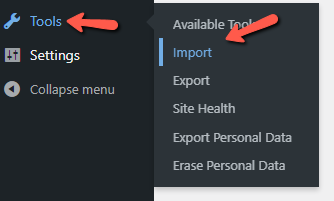 You'll note that there are many support platforms from which information can be imported once you reach the import page. You must select the WordPress platform, which is the last option on the list, to import a .xml file.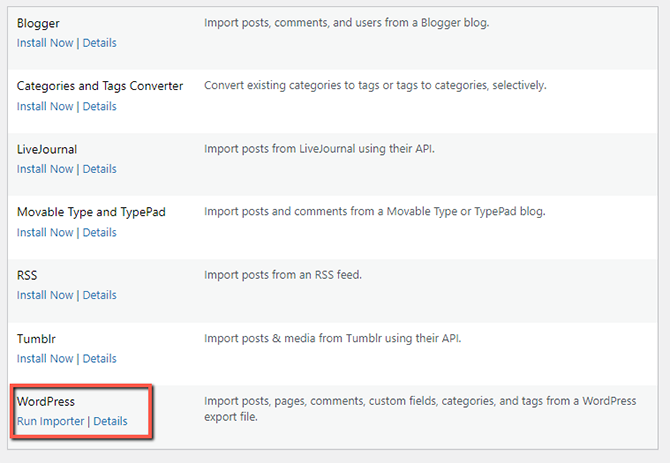 After installing the importer plugin, you may start the importing process by clicking the Run Importer link at the bottom of the screen.
How to Import Content
Especially if you already have the file containing the information you want to import, importing is a rather simple operation. Simply use the Choose File option to select the file on your local computer, after which you must click the Upload file and import button.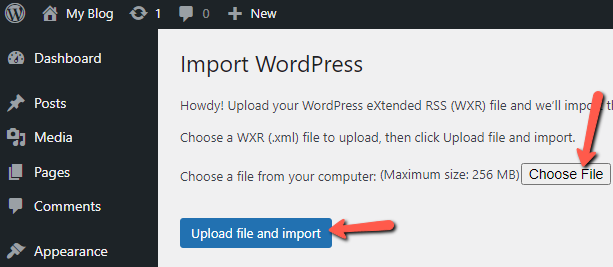 After clicking the upload button, you will be taken to a page where you must set up some import options.

By default, the admin user will be the person who created the imported items. Use either the option to add a new user or the other to assign the contents to an existing user if you want the author of the imported items to be different.
When you are through making your changes, use the Submit button to start the import process. Upon doing so, you will be taken to the following page, which will have more details on the imported contents.
Congratulations, you have successfully imported content to your website!