How to Restore Joomla Database via phpMyAdmin
Updated on Mar 13, 2019
This tutorial will provide detailed information on how to restore a backup of your Joomla database via the phpMyAdmin service within your cPanel account. If there is an issue on your website due to recent changes that you have made on it, you can restore an older backup of the database, which will resolve that and get your website fully operational again.
To restore a Database via phpMyAdmin, you will need to:
Create a New Database
First, you will need to create a new database which will be populated with the tables and information from the backed up .sql dump of your initial database.
Restore Database
The next step is to restore the database of your Joomla website via the phpMyAdmin service within your cPanel account. To do so, you need to log into your cPanel account. Then locate the Databases section and click on the phpMyAdmin service.

Select the new database, created in the first step of this tutorial. It will be located on the left-side of the screen. In our case, the database name is example_newdb.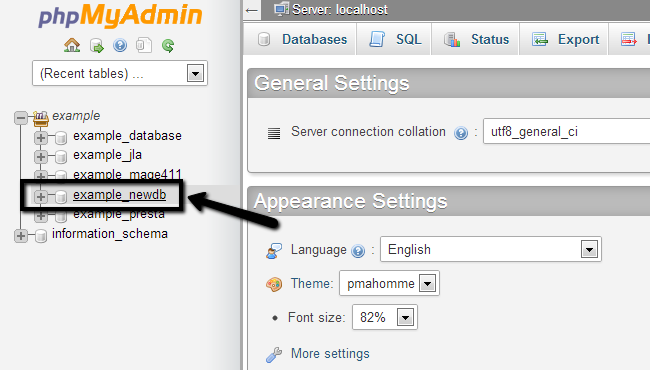 Click on the Import button from the top-menu.

Select the database backup from your personal computer and click on the Go button to import it to the new database.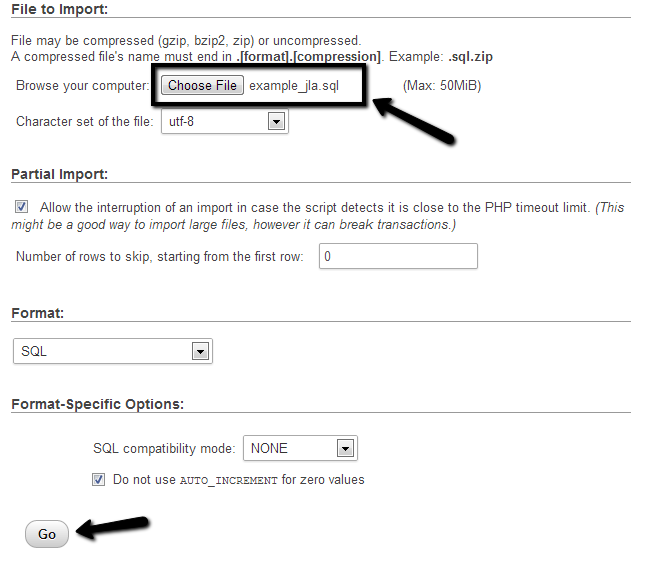 Upon completion of the restore, you will be presented with a successful message, which informs you on the number of queries that has been executed.

Link the Files and the Database
By completing the steps above, you should have a location on your account, which contains all of the files and folders of your Joomla website. You should also have a database, which contains the backup of your Joomla database. Now, it is time to configure them together.