How to subscribe to Joomla Security Updates
Updated on Mar 13, 2019
This tutorial shows how to subscribe to Joomla blogs and security updates. To do that you simply go to Joomla Community Portal. You will notice two sections one for subscribing to Joomla updates via Tweeter and one via YouTube.
To subscribe to Joomla updates via Twitter, you need to have a valid Twitter account.

Then simply access the link provided below and click on the Follow Me box.
YouTube
If you wish to get notified about Joomla video updates via YouTube, you need to provide a valid Gmail account.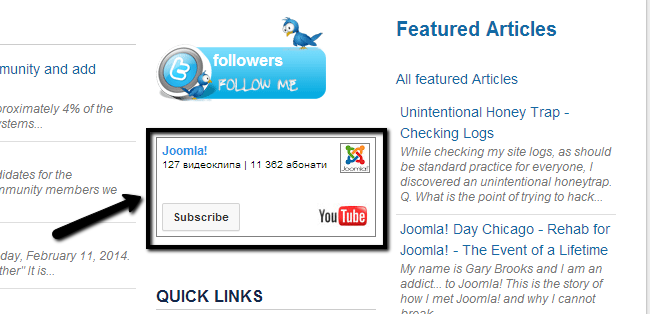 Then, simply click on the big Subscribe button on the second box.