How to use the Search manager in Joomla
Updated on Mar 13, 2019
This tutorial shows how to use the search manager in Joomla. This script allows the collection of search information on your website, the number of hits for a certain search criteria, etc. This will help you with the development of your website, knowing the most intriguing information for your users.
To enable the feature, you need to log into your website as administrator and navigate to the Components tab and then Search.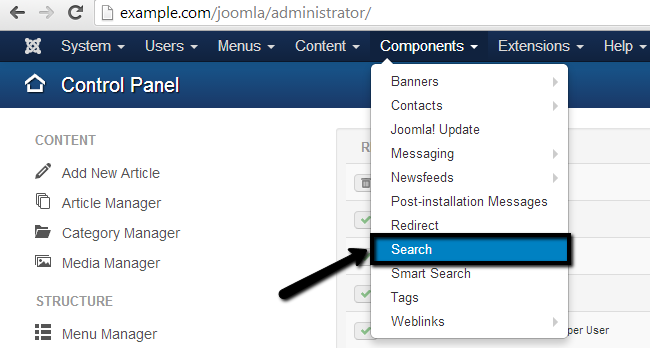 Click on the Options button at the top-right corner.

Enable the Gather Search Statistics option.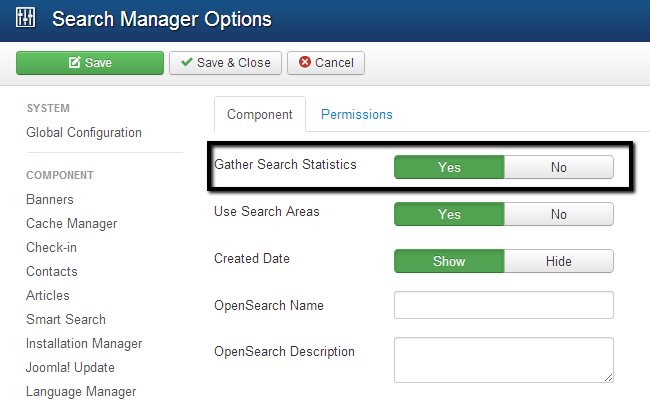 Click on the Save & Close button to keep the changes.
If you need all of the available statistics for the search results on your website, you can simply click on the Reset button at the top-left corner of the screen.