In this tutorial we review the process of disabling new registrations on your Joomla website. You can use this feature in case you would like to configure it as a private website and you do not want new people reviewing it.
First log into your website as administrator and click on the Users tab and then User Manager.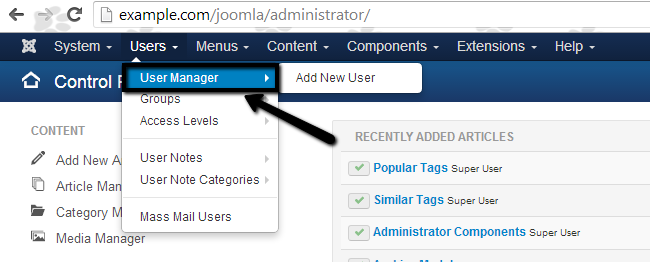 Click on the Options button at the top-right corner of the screen.

Edit the following option:
Allow User Registration: No

Click on the Save & Close button to keep the changes. New registrations on your Joomla website are now disabled and the Login Form option is no longer available on the front-end of your website.