Full backup
The first thing that you need to do before any new installation on your Joomla website, is to create a full backup of your files and database. This will allow you to restore your website to it's working state if anything goes wrong with the new module installation. For more information on that, you can review our article on How to create a full backup of your Joomla website.
Step 1

Introduction

This extension will allow you to add attachments directly to your new articles in Joomla. They will be available for download on your website.

 
Step 2

Download extension

You can download the extension from the official Joomla extensions section. You need to select the Directory & Documentation category and then Downloads. Then simply review for the Attachments extension from the list on the screen.

 
Step 3

Install extension

 
Step 4

Activate and configure extension

The installation of the extension will automatically enable it on your website. Thus, you will be read to use it. To do so, you need to log into your website as administrator and navigate to the Content tab from the top menu and then Article Manager>Add New Article.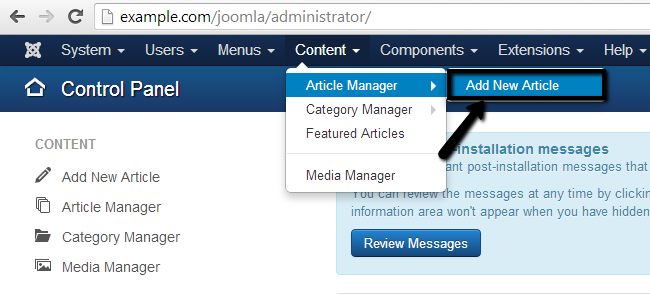 Enter the article's title and body.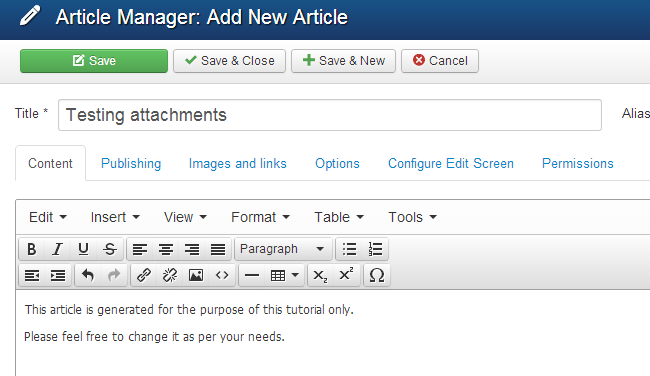 Scroll down below the body of your new article and you will notice the Add attachment button.

Upload the attachment on your new article and click on the Save & Close button at the top of the screen to publish the new article on your website. Note that we have set it as featured so it will be visible via the homepage directly.