How to add custom HTML in Joomla
Updated on Mar 13, 2019
This tutorial reviews the process of adding an HTML block to your Joomla website. This is an easy process and in order to complete it you have to log into your website as administrator. Then navigate to the Extensions tab and then Module Manager.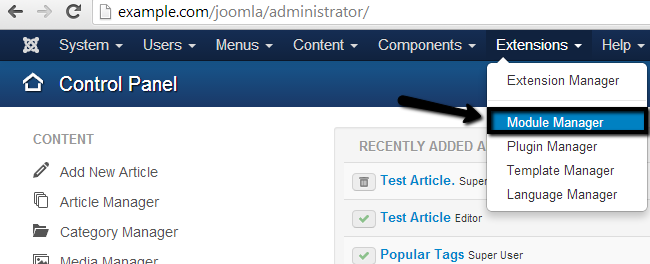 Click on the New button at the top-left corner.

Select the Custom HTML module type from the list.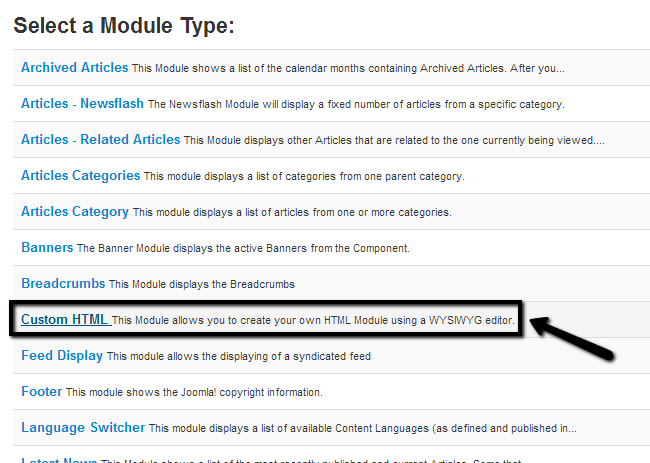 Edit the following options:
Title: Enter the title of your new module.
Position: Choose the position of the new module on your template.
Status: Published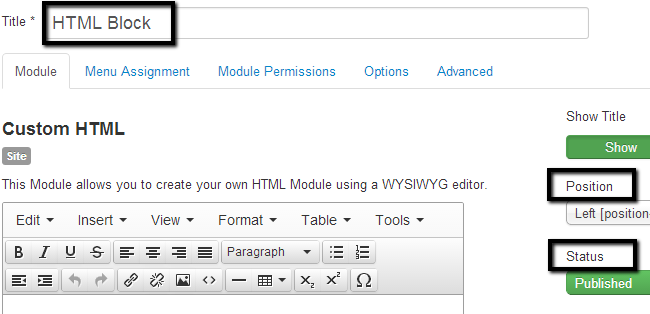 In the Custom HTML section, click on Tools > Source Code.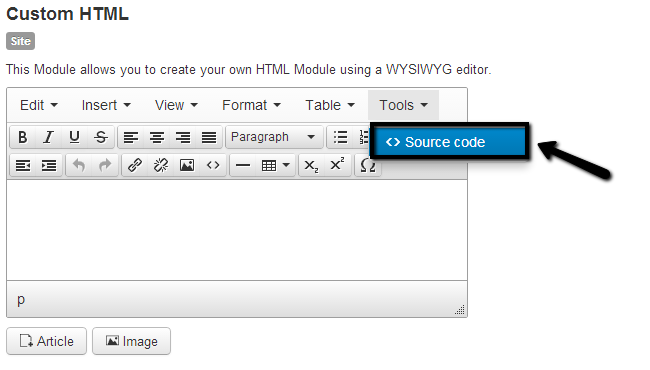 Paste the html code that you wish to place on your website and then click the OK button. Click on Save & Close button to create the new HTML block on your website.

Once you complete all of the above steps, the HTML block will become visible on the front end of your website. Make sure that you have selected the correct position where you would like to place the HTML block.