How to change the session lifetime in Joomla
Updated on Mar 13, 2019
This tutorial reviews the process of changing the session lifetime on your Joomla website. When you are logged into your Joomla account, you will get logged out after a certain period of time which depends on the session lifetime value that is set.
To change that, you need to log into your website as administrator and then click on the System tab on the top-menu and then Global Configuration.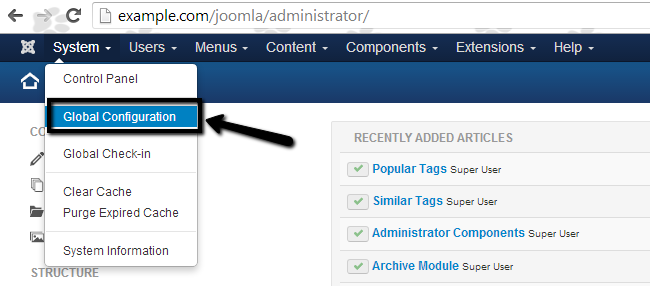 Select the System tab.

Scroll down to the Session Settings tab and edit the following options:
Session Lifetime - Set the session lifetime. It is in minutes so you need to make sure that you do not set the value too high.
Session Handler - Database

Click Save & Close button to keep the changes.