How to Enable Maintenance Mode in Joomla
Updated on Mar 13, 2019
Here, we will review the process of enabling maintenance mode on your Joomla 3.x website. This means that you will place your website into offline mode and hide the changes that you make on your website until you fully complete them. This also protects the application from any corruption as files cannot be accessed during their change/update.
When the maintenance mode is enabled on your website and you are not logged in as administrator, you will see the following message when trying to access your website.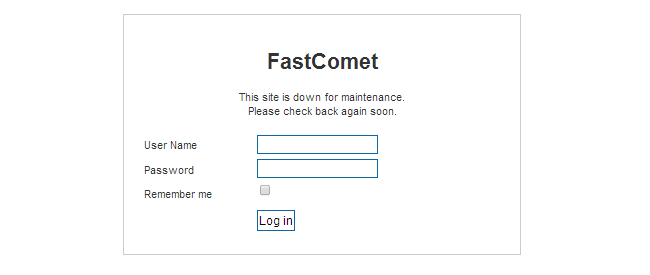 When you complete this Joomla tutorial, you will know how to:
Enable maintenance mode
Log in as administrator and navigate to the System tab in the main menu and then Global Configuration.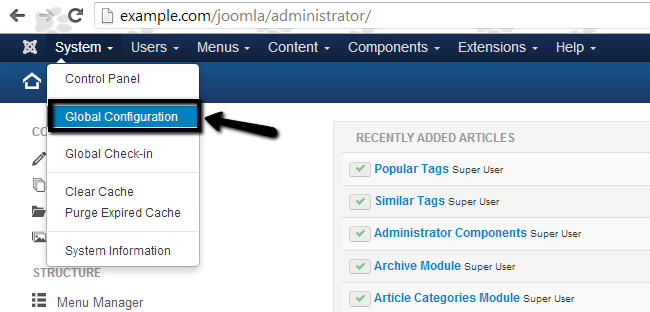 Edit the following options:
Site Offline: Yes
Offline Message: Use Custom Message
Custom Message: Enter a short offline message that will be displayed on the front-end of your website.
Offline Image: Upload an image that will be displayed on the front-end of your website.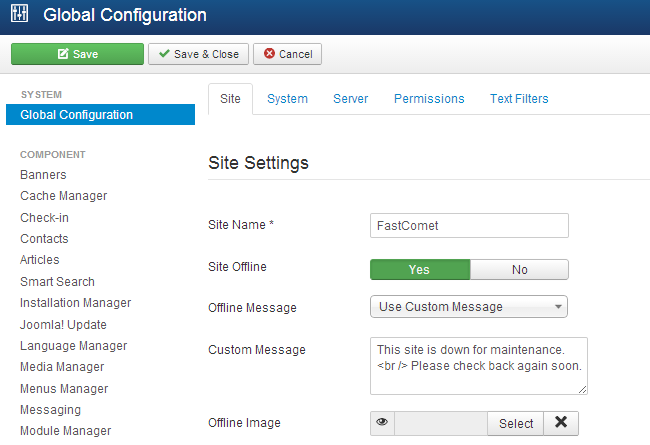 Click the Save & Close button at the top to keep the changes.
Disable maintenance mode
The same process is used to disable the Maintenance mode in Joomla 3.x. The only difference is that you need to set the Site Offline option to No in Step 1.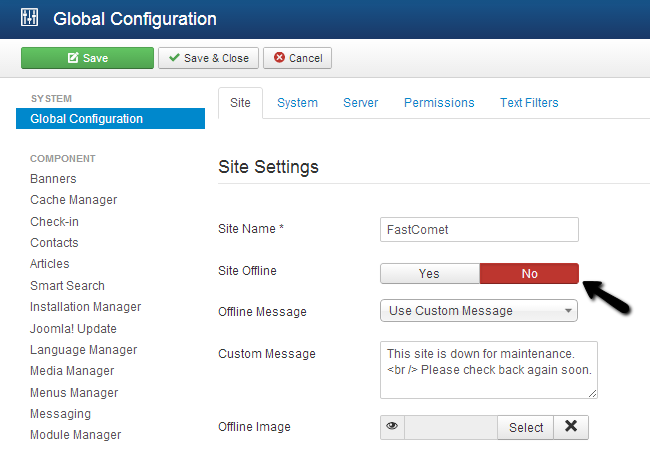 Congratulations! The changes whch you wanted to make have been applied and maintenance mode has now been removed so visitors can start checking out your content.