How to search content in Joomla
Updated on Mar 13, 2019
This tutorial provides more details about searching for a specific content on your Joomla website.
To do so, you need to access your Joomla website. Then locate the search box at the top right corner of the screen.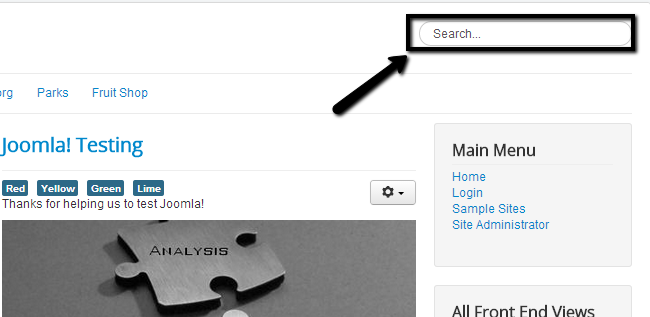 Start the search by entering your search criteria and then press the Enter key.

The system will display all content matching your search criteria. Simply scroll down and review the search results in order to find the article you look for.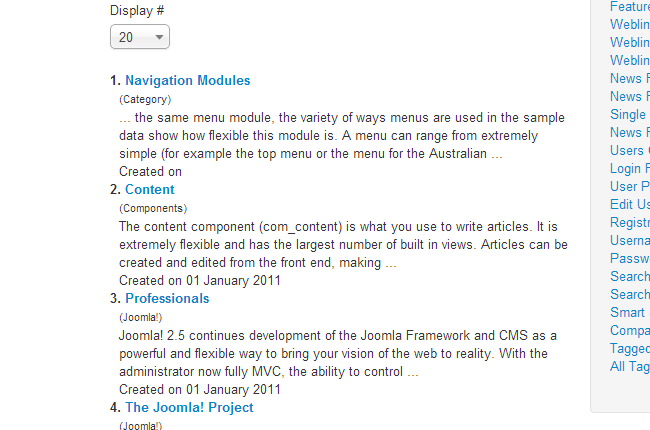 If you do not find what you are looking for, you can try by changing your search criteria. Simply edit the following:
Criteria - Change the search criteria.
Search for - Select if you wish to match all words, exact phrase or any words on your criteria.
Search Only - Specify if the system should look in any specific content type, such as articles, weblinks, etc.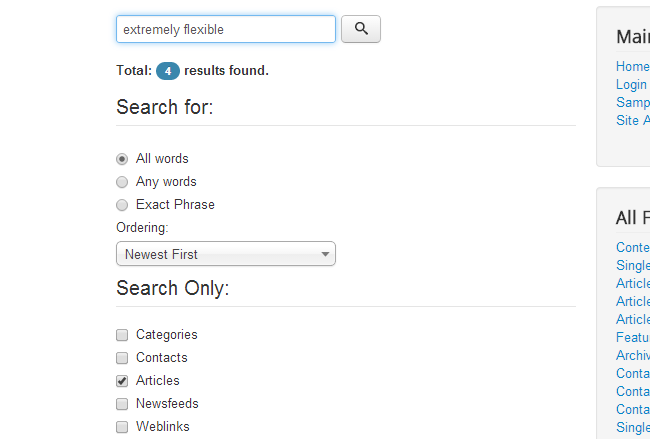 When you are ready, simply click on the Search button to proceed with the new search. Now you should be able to find the content you are looking for.