How to Edit your Joomla User Profile
Updated on Mar 13, 2019
In this tutorial we review the process of editing your user profile in Joomla. Once you have registered, you may need to change some of the details in your profile. With Joomla, this process is easy and it will be completed with a few clicks of the mouse-button.
When you log in, scroll down to the User Menu section and click on Your Profile.

Click on the Edit Profile button, which allows you to change the details on your profile, including your password.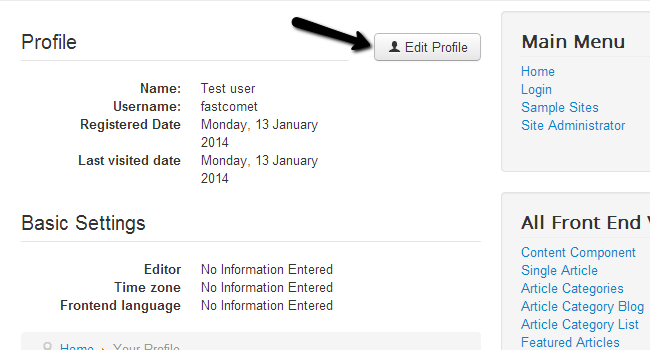 Edit Your Profile - This section lets you change your name, password or email address.
Basic Settings - This section allows you to change your text editor, timezone and front-end language.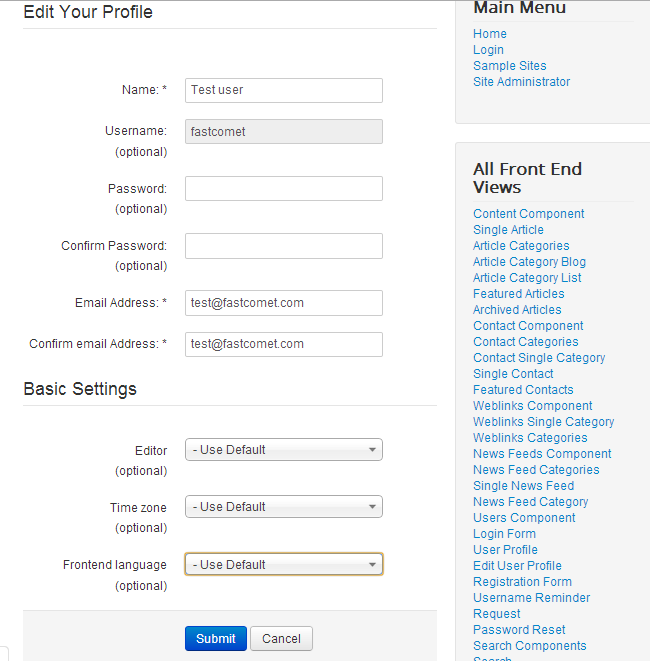 Click on the Submit button when you are ready with the changes. The system will update automatically your profile information and details.