How to print content in Joomla
Updated on Mar 13, 2019
This tutorial reviews the process of printing content from your Joomla website.
The script allows the printing of a certain article without the extra menus and the border graphics. To do that, access your Joomla website. Then navigate to any article that you wish to print and click on the Option button next to the title of your article and select Print.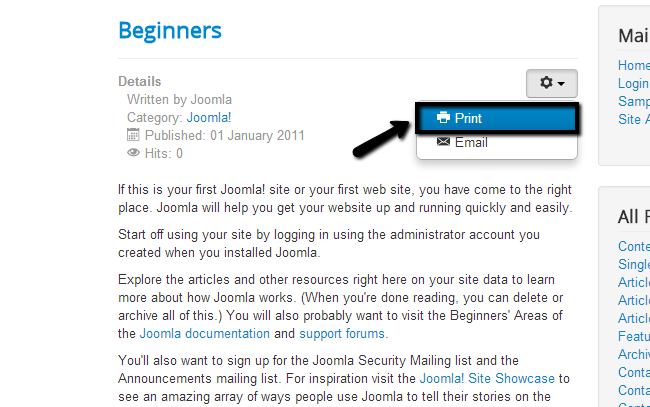 The new article will be displayed in a pop-up window and it will be in a format, suitable for printing.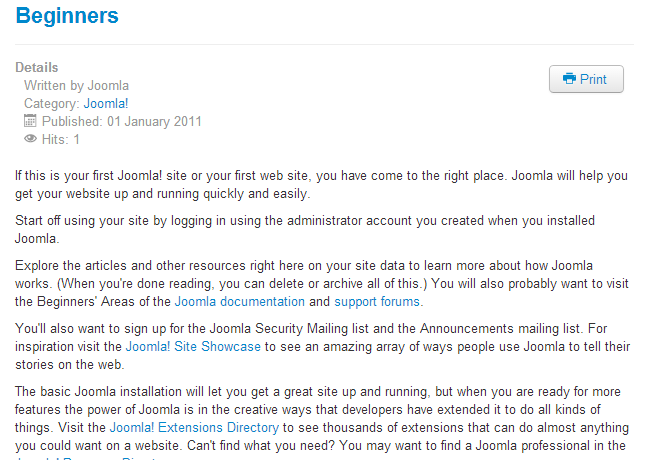 Click on the Print button once again and select the printer that is connected to your computer. Then click the Print button again.