How to Create Domain Aliases
Updated on Apr 23, 2018
Domain Aliases allows you to park domains on top of another domain. This means you will be able to add domains without any content on them that will point to your domain. With this you can have different domain extensions for the same domain all pointing to it (example.net, example.eu, etc all pointing to example.com) or make sure that even users that misspell your domain will be able to access it (existance.com and existanse.com point to existence.com).
Please note:
The domains must point to your account's nameservers and be registered with a valid registrar before they can be used as aliases.
To create a new domain alias, please login to your Client Area and navigate to the Products → My Products section of it.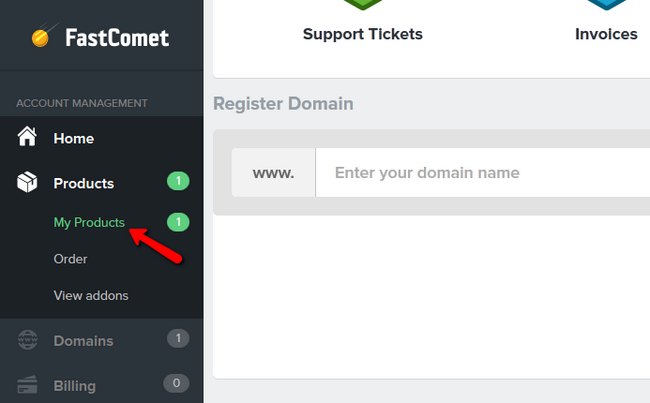 Next, click on the View Details button from the View Details drop-down menu.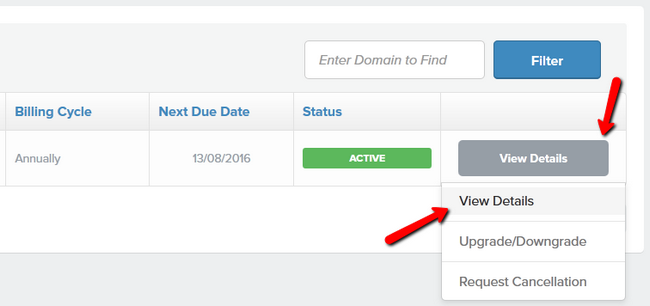 Select the Domain Aliases from the list of options for account management.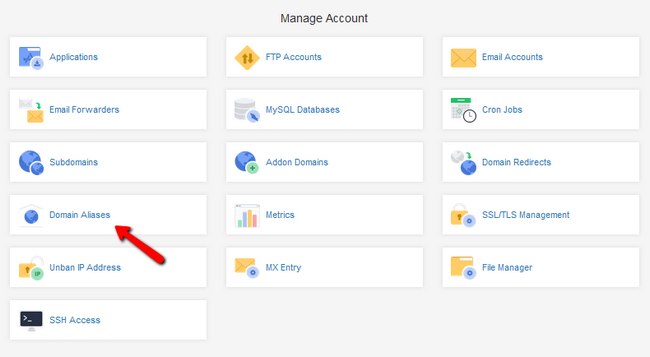 Add the domain name of the domain you wish to create as alias in the New Domain Name field and click on the Add Domain button.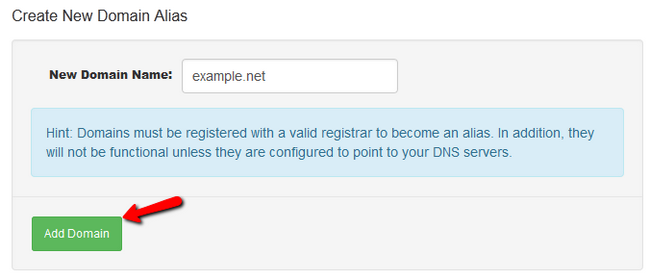 Now you will see the newly created alias being shown in the list below. Click on the arrow icon to create a new redirection for set domain.

In the Redirect To field, write the domain to which you wish the alias to redirect (in our case example.net will redirect to example.com) and click on the Save button.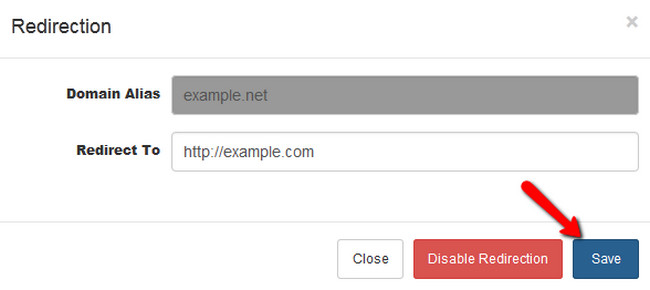 Congratulations, you have created a Domain Alias for one of your domains. Now all of the content on it will also be accessible via the alias.