Transfer a website
Updated on Apr 23, 2018
FastComet offers free website transfer with every hosting service. You can request a free website transfer to your new hosting account with us via your client area support section.
To initiate the transfer of your account or website our technical support will require the following information:
Your previous hosting control panel URL
Your control panel Username and Password
To submit your request, please login into your client area and click on the Submit Ticket button.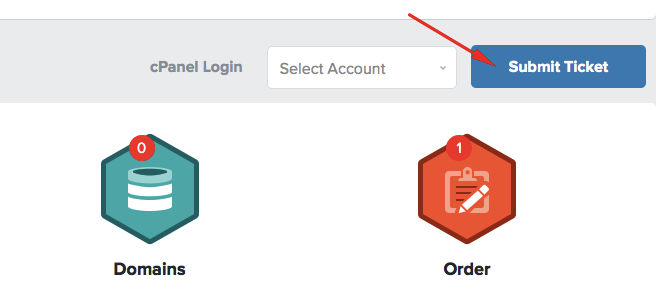 This will direct you to the support ticket section. Fill in your ticket subject and select the Website Transfer department from the drop down menu.

In the message field, fill in your previous hosting provider Control Panel address, username and password. If you need to have only a specific data transferred from your previous host, please include this information as well.
When you are ready, click on the Submit button to have your request processed. Our technical team will reply in up to a few minutes. If the provided information is sufficient you will receive a confirmation that your transfer has been initiated. If we will need some additional credentials, our support team will let you know via this ticket.
You will receive regular updated on the transfer progress and you can always check the status of your transfer in the Support Tickets section.