Affiliate Signup
Updated on Apr 23, 2018
Signing up for FastComet affiliate program is completely free and you do not need to have any active hosting services with us. Even better - you will receive $10 one time sign up bonus, which you can withdraw after your first sale.
To get started, please refer to our affiliate program sign up page and fill in your details.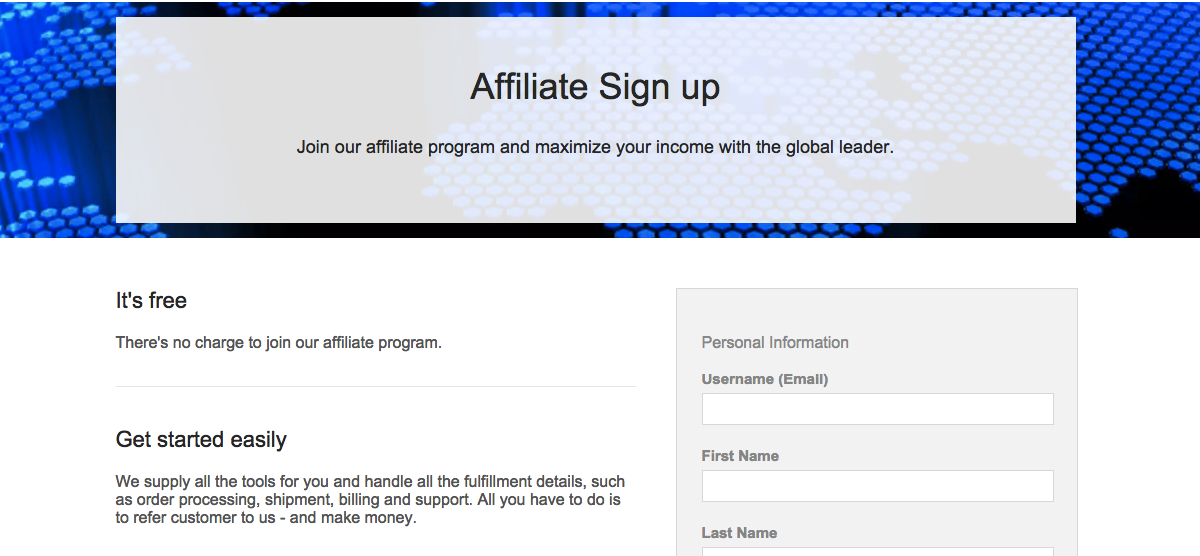 Additionally, please make sure you have set the correct PayPal Email account email address. This email address will be used for affiliate commission payouts.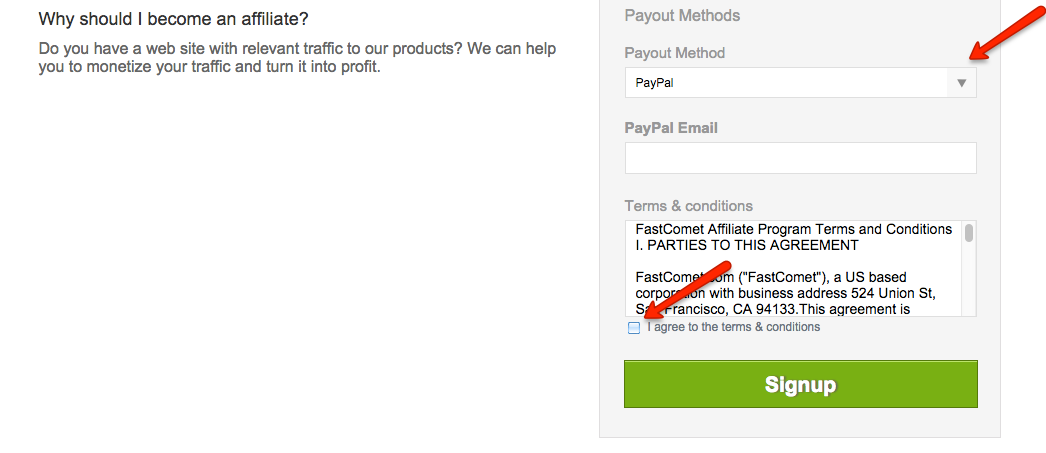 When you are ready, check the "I Agree to the terms and conditions" and click on the Singup button.
Shortly after you will receive a welcome email with a link to set your affiliate password. Follow the link and configure your affiliate password to login your affiliate management console.
Please note that affiliate password setup link will be valid for 24 hours. In case you delay your affiliate account activation and the link expires, please contact us via our site live chat, so we can resend the link.