Access cPanel
Updated on Apr 23, 2018
There are two ways to access your hosting account cPanel. You can either access the cPanel login interface by using the cPanel link in your welcome email or via your FastComet client area. You can read all emails sent to you by FastComet in your Client Area Emails section.
To access your control panel, please login your Client Area and click on the My Products link from the menu on the left. From your accounts list, click on the View Details from the drop down.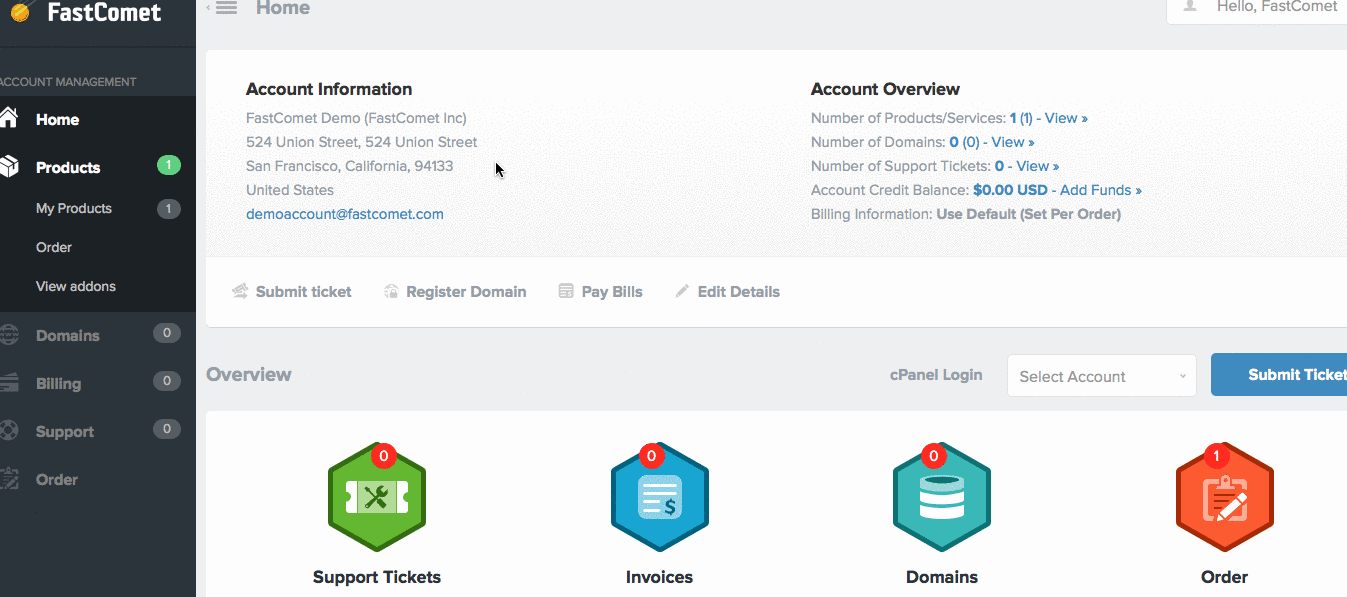 This will direct you to your accounts information. Click on the cPanel button to automatically login into your hosting account cPanel.