In simple terms, the browser cache is a folder where certain elements have been already downloaded while visiting a website. Those files are stored for future use when the same webpages are revisited. Such files are mainly graphic images like the logo of the site you are visiting, photos displayed on the page, and stylesheets that show the browser where each element will be loaded. The feature responsible for this preemptive preparation is referred to as browser cache, saved data, or temporary files.
When visiting a webpage, your browser checks the cache folder for files from that page, which it can then skip downloading again. This process reduces load times, thus increasing visitor retention and user satisfaction. In the past, those saved files were referred to as Temporary Internet Files, but now they are more commonly known as Cache.
Why should I Clean my Browser Cache
Sometimes the cache can persist even when a website's content has changed, and unfortunately, this seems to happen to all browsers. You may also see partially loaded, poorly formatted website pages, or entire stylesheets going haywire with menus and items all over the place. This is not always a caching problem, but because it often is, the first advice you will hear will be "clear your browser cache".
How to Clear Browser Cache in Google Chrome and Chromium
Starting with the longtime leader in browser market share and main derivative product of Chromium - after you have your Google Chrome opened, click on the three-dot menu in the top-right corner.
Launch the Google Chrome web browser on your computer and then click on the main menu in the top right corner. After that, navigate to More tools → Clear browsing data.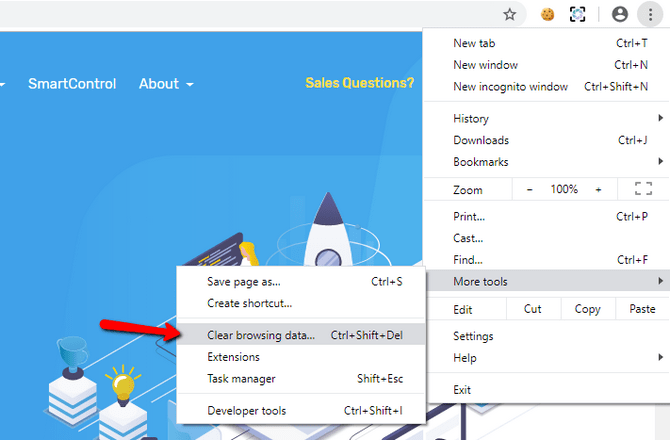 That will open the Chrome's Settings list where you can select Clear browsing data if you don't get an automated pop-up. In the Basic tab, you can choose the time period for which you want to clear your cache. If you are not sure of the exact dates when you have accessed a website you want to "refresh", select All time. It is advised that you also clean your Cookies and other site data along with the Cached images and files.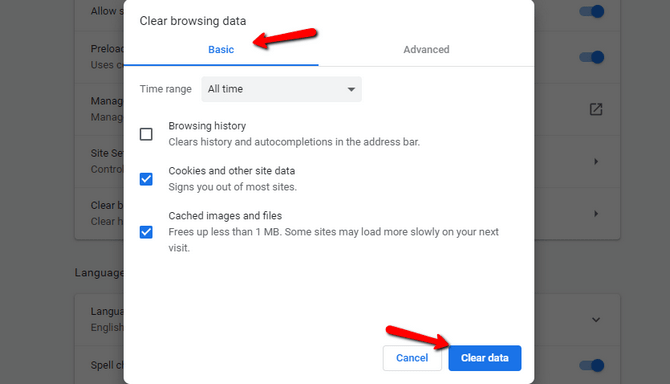 Hit the Clear data button, and your Google Chrome cache will be cleaned for the time frame selected by you.
Note
A lot of browsers, like Brave, SRWare Iron, and Torch, which were not mentioned on this list - are built on Chromium. As such, the steps needed to clear your cache there is the same as in Google Chrome.
How to Clear Browser Cache in Mozilla Firefox
Firefox has been the go-to alternative of Google Chrome for a long time, especially before the Tab Discarding feature, which significantly reduced RAM usage. On its own, the spiritual successor to Netscape Navigator offers a lot of useful tools. That includes separate environment containers introduced with Firefox v57 Quantum, which can currently hold separate HTTP and image cache as long as you also use the Temporary Containers addon. In that case, you won't even have to do anything but open a new container.
However, if you are not using containers, you can clear your Mozilla Cache by going to the top-right menu icon and click on Options.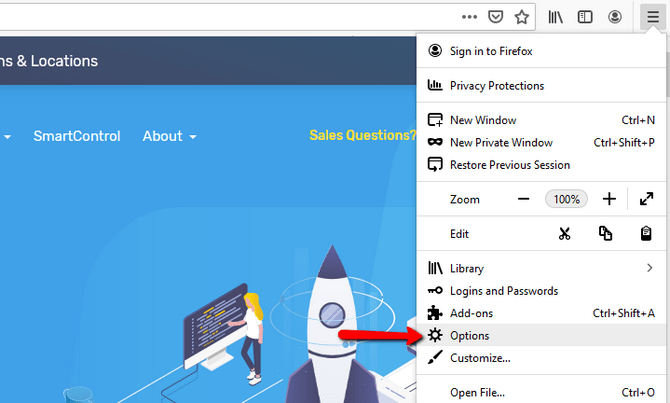 That will direct you to the Firefox's Settings page where you need to click on the Privacy and Security tab, and then choose Clear Data.

In the newly opened Clear Data pop-up, select if you want only to remove Cached Web Content, or you also want to delete the Cookies and Site Data and finalize the process by clicking Clear.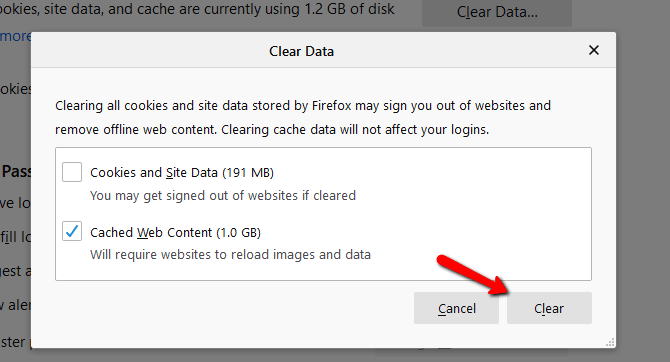 How to Clear Browser Cache in Microsoft Edge
Microsoft Edge is the default browser on Windows 10 - the most used OS currently. However, the stigma inherited from Internet Explorer is one of the reasons why not that many people are inclined to use it. With performance and stability updates as well as the brand new chromium based version of Edge coming in 2020, the browser is solidifying its position in the top 3 browsers alongside Firefox and Chrome.
For all of you who do more than read PDFs on the Edge, here are the steps you need to take to clean your browser's cache. Access the side-menu in the top-right corner of your browser and click on the Settings field.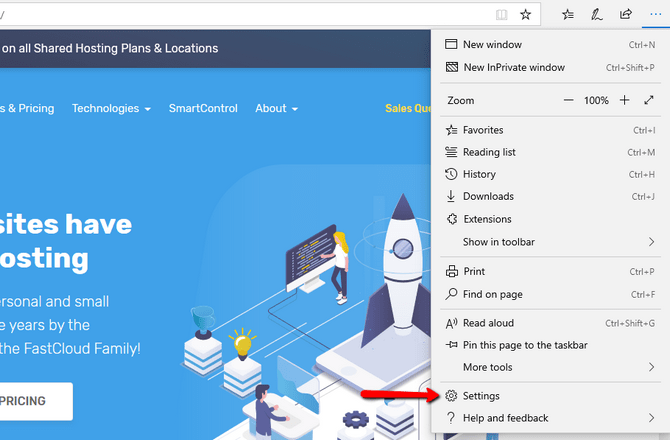 Next, you have to navigate to the Privacy and security section and then click on the Choose what to clear button allocated under the Clear browsing data block.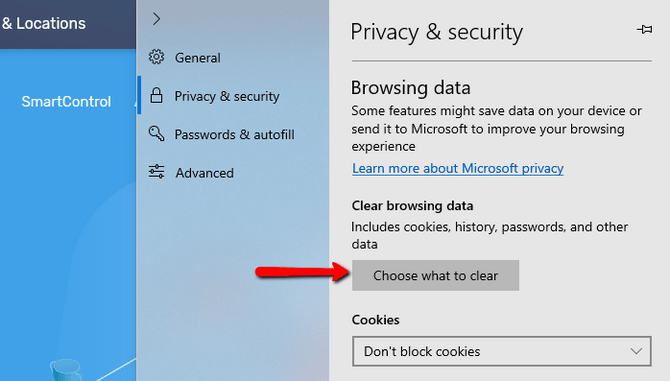 From the newly opened panel, select both Cookies and website data, and Cached data and files options.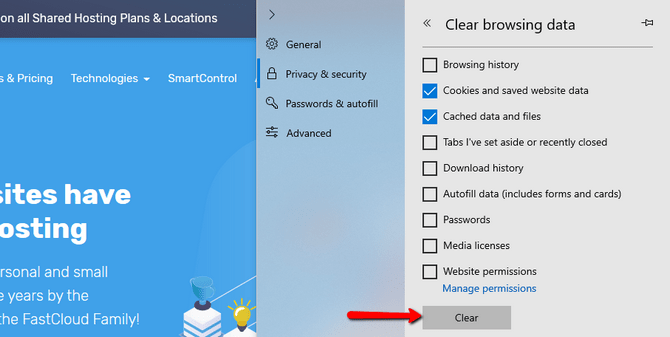 Finish the process by clicking the Clear button, and your Edge's cache will be erased.
How to Clear Browser Cache in Safari
Safari is the default browser for macOS, iOS, and iPadOS based operating systems, which also makes it quite popular on mobile devices.
There are a few different ways of clearing your browser cache, but one of the easiest ones is by using the develop menu. As this menu is not visible by default, we will first enable it.
Note
This method will only clear your cache without removing cookies or other site data as in previous examples.
Access Safari and from the main menu and select Preferences.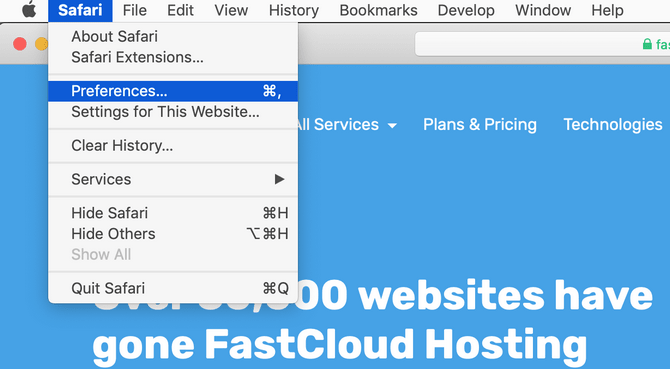 Go to the Advanced tab and at the bottom of the panel, tick the Show develop menu in menu bar option.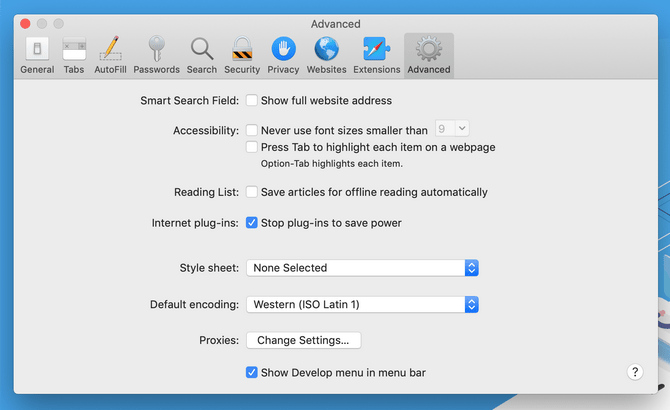 From the now accessible Develop menu, select Empty Caches.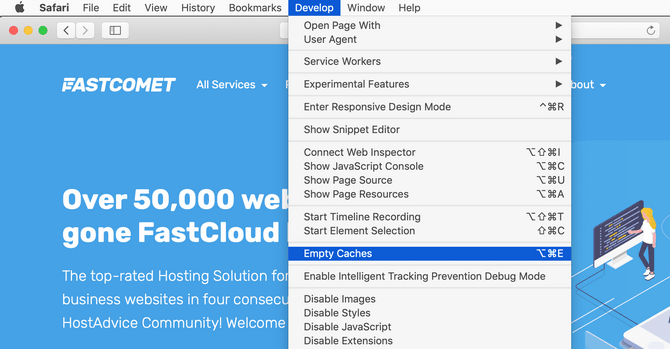 With this, your cache files located in ~/Library/Caches/ are now reset.
How to Clear Browser Cache in Opera
With its initial release in the spring of 1995, Opera is one of the oldest browsers currently available for use. Despite that, the platform is receiving constant updates and has been based on Chromium since v15. The Opera team is also working on Opera Neon, a currently conceptual browser that shows what internet navigation could look like in the future - an environment on its own that looks like some current OS GUIs.
Back to the present, if you are having trouble rendering a website, you might need to clear your browser's cache. In Opera, click on the menu icon on the top-right corner of the screen and then hit the Clear browsing data button.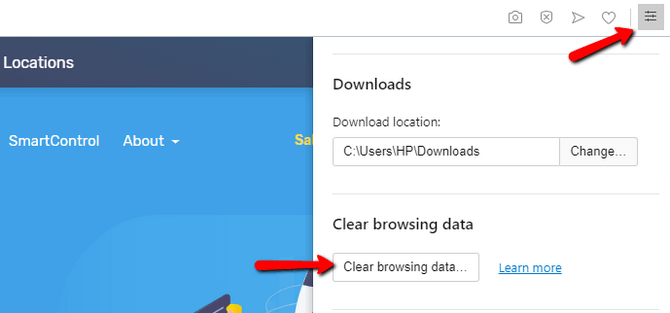 As Opera shares some similarities with Chrome, you will receive an identical pop-up for clearing browser data. Go to the Basic tab, select the time period of the action, and tick the Cookies and other site data & Cached images and files boxes.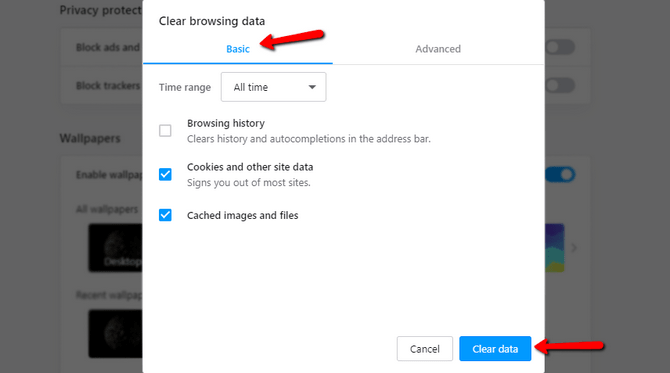 Click Clear data to complete the cache cleanup.
How to Clear Browser Cache in Vivaldi
Vivaldi is a relatively new browser being out for only three and a half years at the time of writing this. Again based on Chromium and from a company created by the co-founder of Opera, Vivaldi tries its best to differentiate itself from Opera. It has rich tabulation options, including a multi-tab view that is very customizable and preferred on ultra-wide and 4K and higher resolution monitors. The browser also allows manual hibernation of separate tabs and tab stacks for better resource management.
If you are using Vivaldi in your production process and wish to clear your browser's cache, you have to access the main Vivaldi menu. The Vivaldi logo marks it in the top-left corner of the browser. Afterward, navigate to Tools → Delete Browsing Data.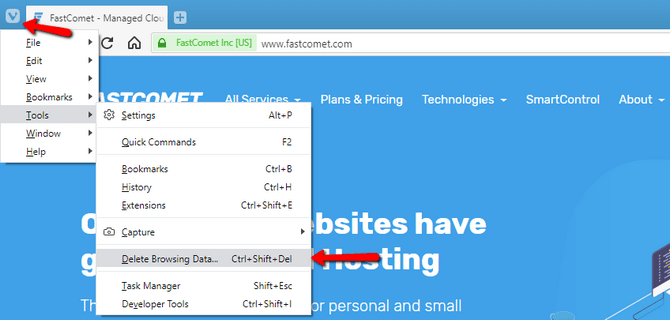 In the newly opened panel, you should select Cookies, Cache, and Applications Cache and click Delete.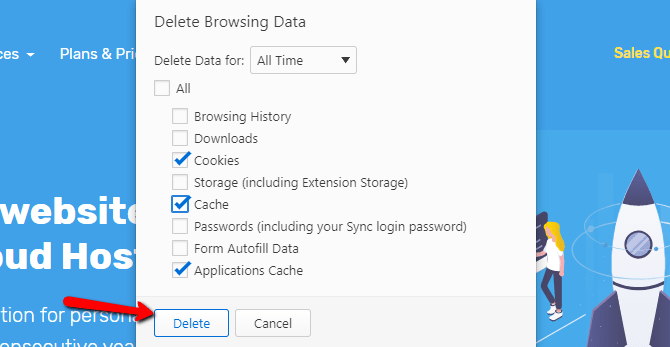 This action will log you out of any current sessions and clean the cache in its entirety.
How to Clear Browser Cache in Yandex
The last browser which we are going to mention is Yandex. Child of the Russian multinational internet service based corporation, the Browser has been in production for the last seven years and is most recognized for its extra security features. DNS encryption (DNSCrypt), DNS spoof protection, automated connection encryption, and file checking with Kaspersky are all part of the browser's hardening measures against malicious intent.
To go one step further and secure your browser from cookie and cache related attacks, you should clear these elements frequently especially if you connect to a lot of public networks.
Open Yandex and click on the Settings menu located next to the minimize button at the top. Navigate to Advanced → Clear History.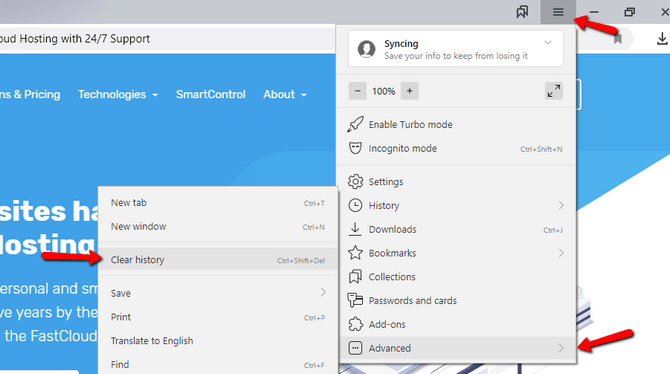 In the clear history menu, you can select which parts of your browsing experience so far you want to erase.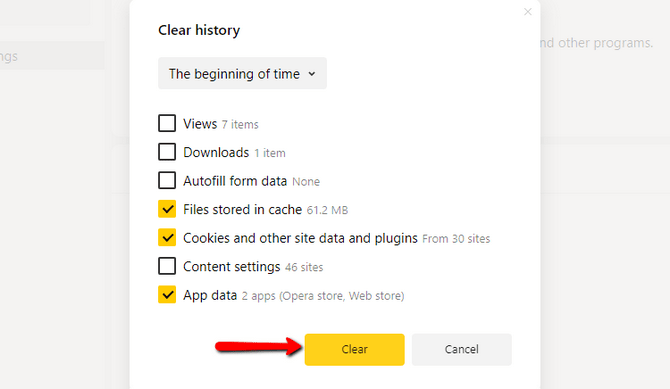 Select the Files stored in cache, Cookies and other site data and plugins & App data, then click Clear.