How to manage email accounts
Updated on Sep 7, 2018
cPanel provides an easy to use interface to manage all aspects of your email accounts. Let's start by creating your first email account. To do so, please login your cPanel and click on the Email Accounts icon under the Mail Section.

This will redirect you to the Email Accounts page via which you can create, delete and manage your existing accounts. To create a new email address, please enter the required details including your email account name, password, and mailbox quota.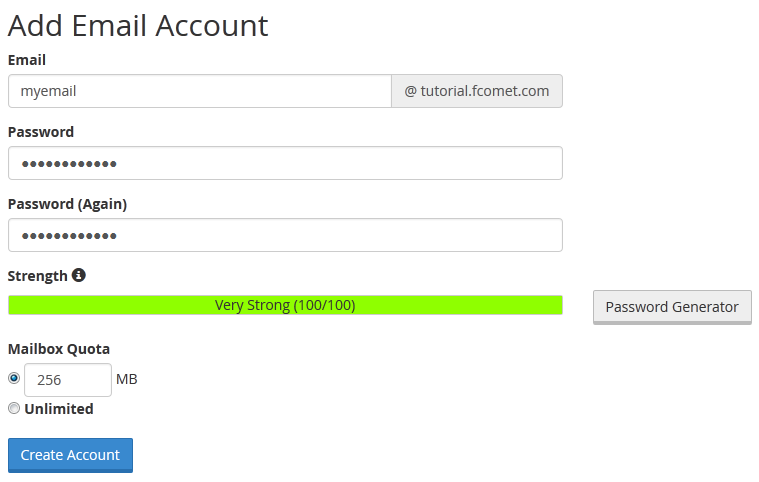 We highly recommend to use strong passwords to prevent password brute force attacks. FastComet has special firewall applied to prevent such attacks but passwords based on dictionary words may still be vulnerable.
The Mailbox Quota is the maximum size of your email account. If this quote is reached all new emails will bounce back to the sender until enough space is available. You may setup your contact information and subscribe for quota warnings by following our tutorial on How to update your cPanel contact information.
When you have your first email account created you should be able to see it below under the email accounts list.
Via this section you can manage your email accounts, change passwords, quotas, access the webmail interface or completely remove the email account.
In order to access your newly created email account via your favorite email client, please check our Email tutorial.