Manage MySQL Databases and Users
Updated on Sep 7, 2018
If you would like to delete your MySQL databases or add additional users, modify privileges or change your MySQL user password, the cPanel MySQL Database provides an user-friendly interface to do so.
To access the MySQL Databases tool in cPanel, please refer to the Databases section and click on the MySQL Databases icon.

Via the Add new User section you can create a new MySQL user to which can later add privileges to a specific database or a group of databases.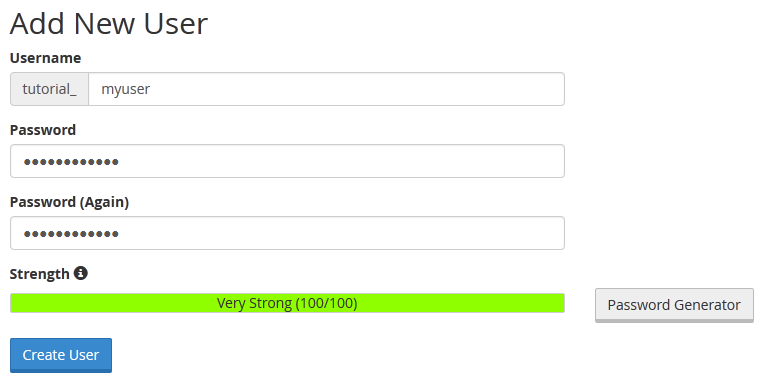 To add a user to a specific database or change an existing user password you may scroll to the bottom of the page and use the Add User to Database tool or the Current Users section to edit your existing users.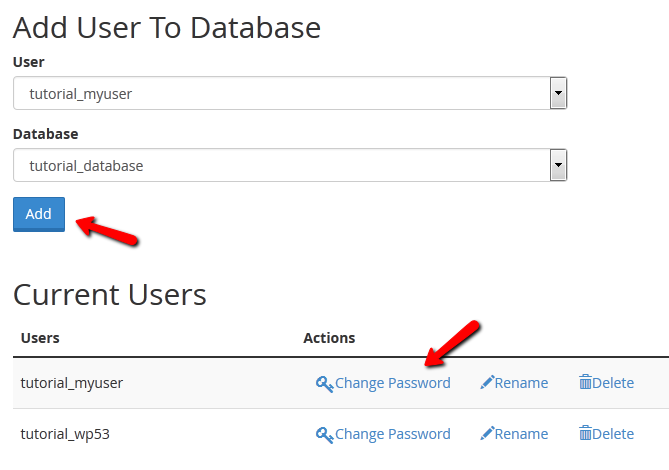 Remember to reconfigure any existing applications if you change your MySQL database user so they have the most recent logins configured. Otherwise, you application will not be able to establish a successful MySQL connection.