How to access your email via Webmail
Updated on Sep 7, 2018
Webmail is a user-friendly interface that allows you to access and read your emails via your browser without the need to install any additional software on your local computer or web hosting account. All FastComet hosting plans include fully-integrated webmail clients via which you can access your accounts from any location or computer with just your favorite browser.
To access your email account via webmail simply enter your domain name followed by /webmail. This will direct you to the webmail login form.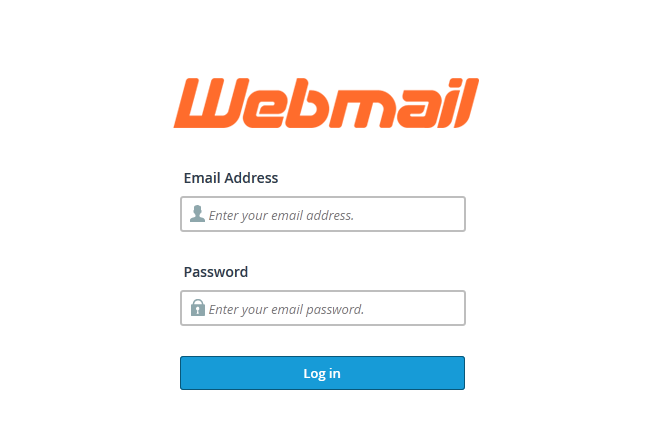 Fill in your full email address name and your password and click on the Log in button to access the webmail interface.

You will be presented with 2 different email applications to choose from and several configuration options (SquirrelMail was removed it in cPanel version 78). Via this page you may either proceed to your email account via one of the four webmail applications or apply several configuration options to your email account such as:
Changing your password via the Change Password icon
Configure an email forwarder to direct your incoming messages to a different mail box
Setup an auto responder to automatically send predefined emails in reply to all incoming emails
Configure an email client such as Outlook or Thunderbird mail installed on your local computer
Filter your messages based on predefined rules
The available webmail clients have the basic set of features required to check your email, write new messages and organize your email correspondence. You may test the available webmail clients to find the one that best suits your needs better. Currently cPanel support both Horde and Roundcube.
Click on any webmail client and you will be redirected to your email account inbox to review your messages.