How to Restore Databases via JetBackup
Updated on Sep 7, 2018
JetBackup provides an easy to use interface to restore databases. You can locate the Database Backups feature as part of the JetBackup section in your cPanel.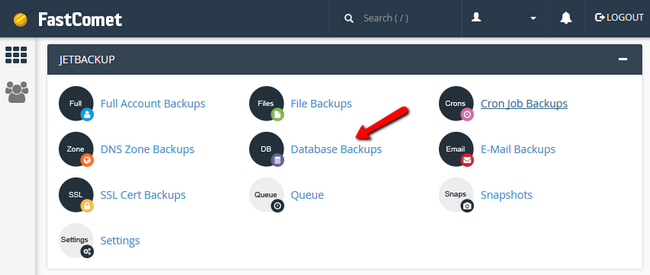 JetBackup
JetBackup is not included by default in cPanel and might be missing from your account if you host your website with a different hosting provider. All FastComet clients should see the JetBackup section in their hosting account's cPanel.
To proceed with the restore process, please select the database from the date of which you would like to have it restored and click Restore.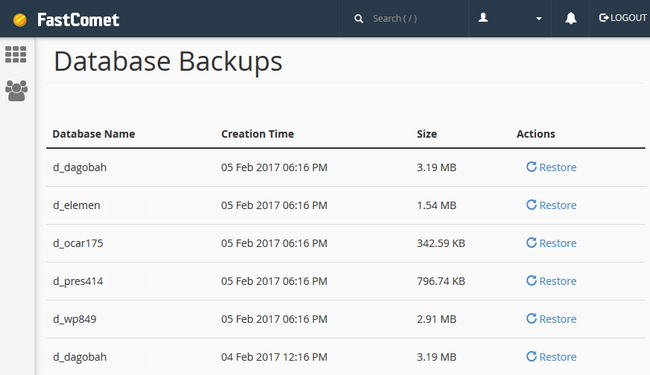 Depending on the size of your database this process might take up to a few minutes. Meanwhile, you can track the progress of the process in the Queue section of JetBackup.
When your database is restored a message will be displayed informing you the process has been completed.