How to clear emails in bulk via cPanel
Updated on Mar 13, 2019
In this short tutorial, we will show you how to find and clean emails via different factors like, certain amount of days passed or certain amount of space (MB) threshold.
Firstly, you have to navigate to your cPanel account and enter the Email Disk Usage section.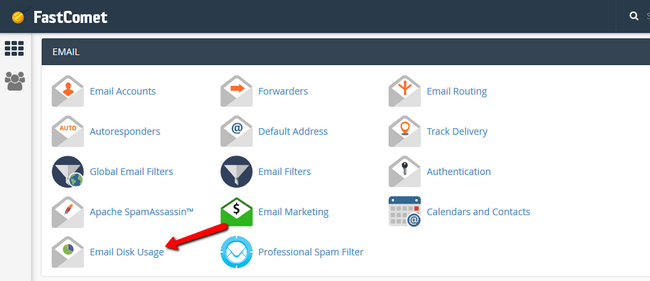 You can also get to here via the pie icon at the top right corner of your webmail like we did in our how to check email folder size tutorial.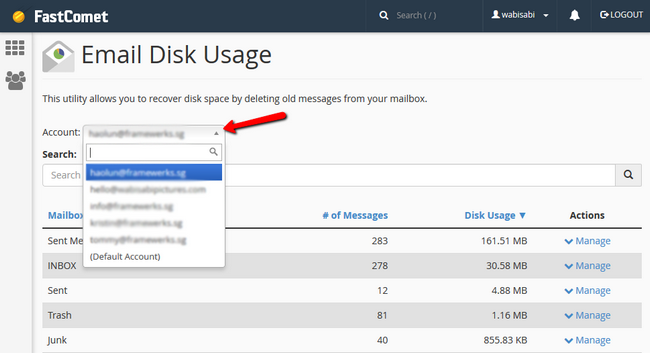 Click on the manage drop-down menu to get a list of the available options.
Here you can select between a few options depending on your preference. You can also create a custom query if you want to add your own rule. Here is a knowledgebase that will help you in creating a custom query. However, please note that an incorrect option may result in the loss of your email data. Make sure you fully read the description for each command you want to use.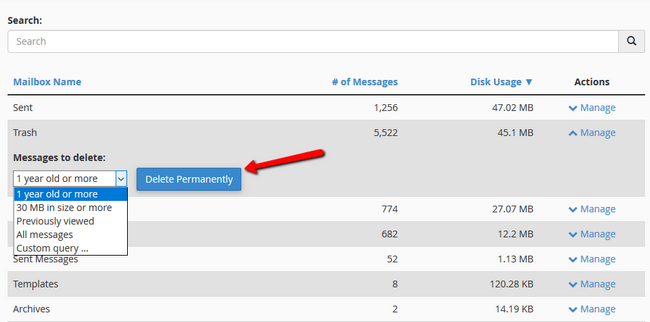 This method is applicable to all folders and not just the Trash one, so use it to your advantage to clean in bulk.