Softaculous is an auto installer script which provides you with the ability to install easily more than 300 applications via your hosting account cPanel. All FastComet Hosting Services include free fully-featured Softaculous which can be accessed from the Software/Services section.

From the Softaculous interface you can locate the desired application either by typing its name into the search bar or by browsing the category menu on the left. For the purpose of this tutorial we will show you how to install a WordPress blog on your hosting account.
First, click on the application name from the category menu to load the home screen for the specific script.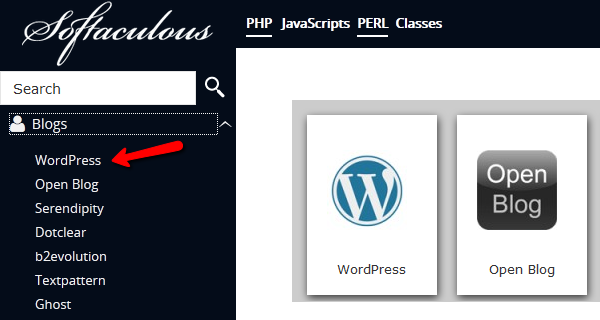 Softaculous provides detailed information for every script available including Features information, screenshots, a demo, ratings and reviews submitted by other users and detailed overview. To proceed with the installation of the desired application simply click on the Install tab at the top.

The software setup page will require a few settings to configure. You can either use the default configurations or input your custom settings. Make sure you have selected the correct domain and directory under which you would like to have your script installed.
Additionally, you can input your custom admin username and password as well as site name and description. The settings available for different applications may vary but you can review the suggested values before proceeding with the installation.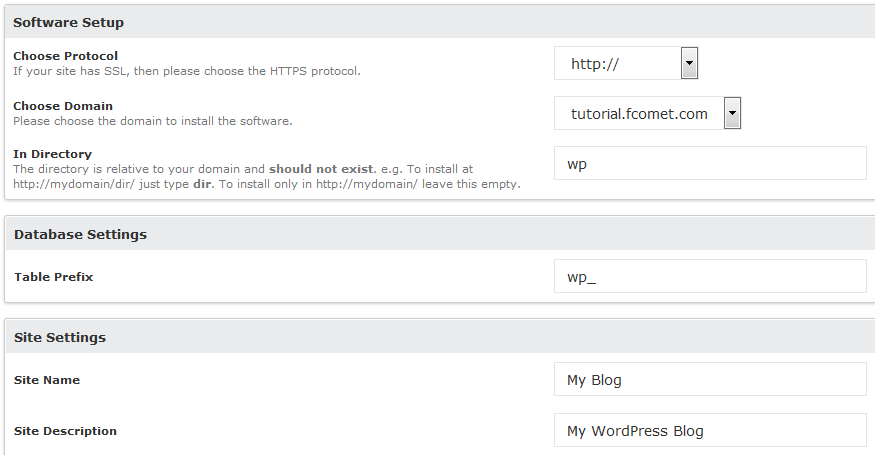 Be advised that you do not need to create a separate database for your script prior installing it via Softaculous. The auto installer will create a new database and user for you during the setup process.
When you are satisfied with your settings click on the Install button on the bottom of the page to proceed. The installation process should take just a few seconds. When the process is completed you will be provided with your application address and administrative panel URL.

For more information on how to install different applications via Softaculous you may check our tutorials section. As a part of our free technical support service we provide free application installation on all hosting packages. To request a script installation, simply login your client area and submit a script installation ticket request to get started in less than 15 minutes.