How to setup an Addon Domain in cPanel
Updated on Sep 7, 2018
Addon domains is another feature of cPanel that allows you to have multiply domains configured on a single hosting account but with different root directory. This means that you can have stand alone websites with different domains managed by a single cPanel account. This is a great feature to host several websites under a single hosting account.
To add an addon domain on your hosting account, please click on the Addon Domains icon under the Domains section in your cPanel.

On the next page you will need to input your addon domain name, the subdomain/ftp username, document root and the password for the FTP account. These values will be auto-filled for you after you enter your addon domain name.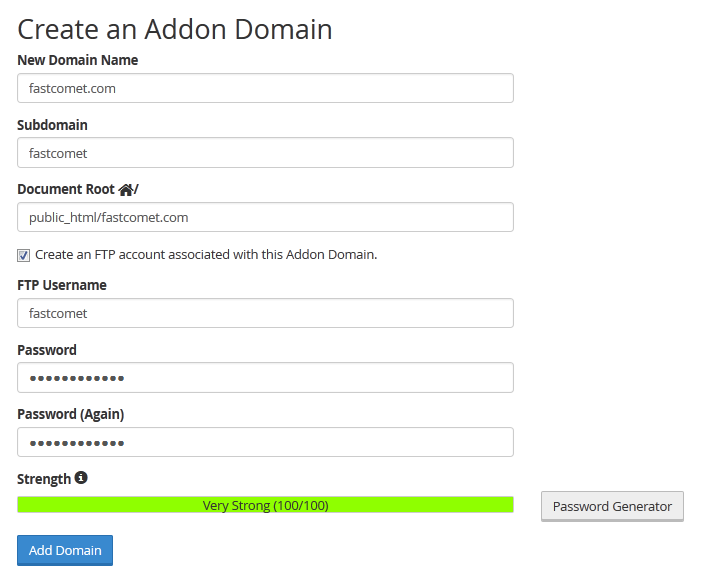 When an addon domain name is created, a subdomain is created as well by the cPanel control panel to properly direct the new domain name to its document root. You should not be worried about this new subdomain that will be auto-created for you. The FTP username and password will be needed if only you will need a separate FTP account to your addon domain. If such will not be needed, feel free to input just any password to complete the process.
Please note that you should have your addon domains pointed to your account DNS settings in order to have your account accessible via your addon domain name.