How to restore Files & Folders via JetBackup
Updated on Sep 7, 2018
To restore a single file or a folder from your account's backups simply log in your cPanel and navigate to the JetBackup section.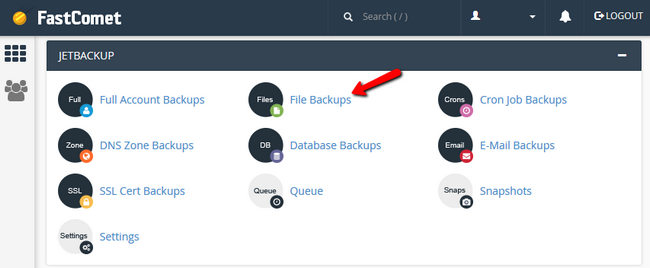 JetBackup
JetBackup is not included by default in cPanel and might be missing from your account if you host your website with a different hosting provider. All FastComet clients should see the JetBackup section in their hosting account's cPanel.
Click on File Backups to open the file/folder restore interface. To initiate the process, please select the desired backup date from which you would like to have your data restored and click File Manager.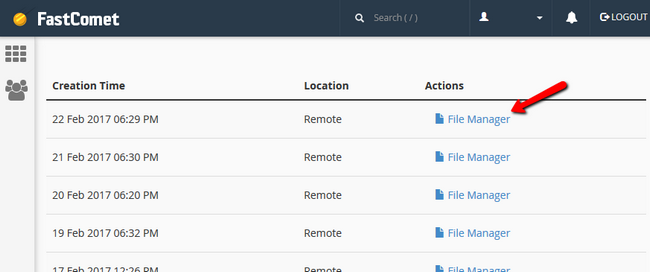 On the right, select the desired file or folder that should be restored and click the "Restore Selected Files" button at the bottom of the page to initiate the process.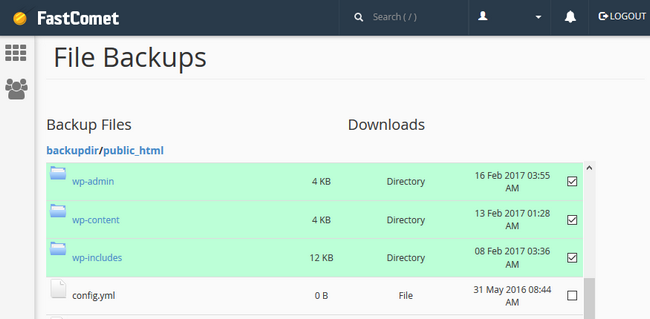 This will initiate the restore process. Depending on the size of the file/folder the process might take up to a few minutes.

You can track the progress of the restore by going into the Queue from the main JetBackup screen. Once the progress bar fills up your files would be fully restored from the desire backup date.