How to Restore Your Domain DNS Zone
Updated on Sep 7, 2018
If you have performed any modifications on your domain DNS zone and you would like to revert the changes our cPanel's JetBackup has a useful feature to do just that. You can restore your domains' DNS zone files by clicking on the DNS Zone Backups icon.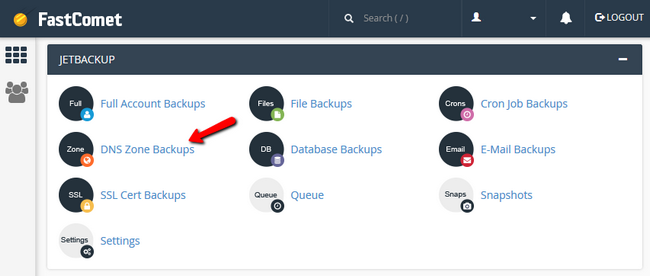 JetBackup
JetBackup is not included by default in cPanel and might be missing from your account if you host your website with a different hosting provider. All FastComet clients should see the JetBackup section in their hosting account's cPanel.
You can check the DNS details by clicking on the View Data button next to each of your domains. If you are satisfied with the backup copy of your domain DNS zone click Restore button to proceed.
The process should take just a few seconds.