How to Manage Magento 1.x Product Reviews and Rating
Updated on Mar 8, 2019
First, login your Magento Admin Dashboard and refer to the Catalog menu from the top navigation.

To manage product ratings click on the Catalog → Reviews and Ratings → Manage Ratings menu. On the next page you will see all the available ratings such as Price, Quality and Value. If you would like to add an additional rating name click on the Add New Rating button located at the top right corner of your screen. On the new page input your new product rating name and select the store for which the rating will be available.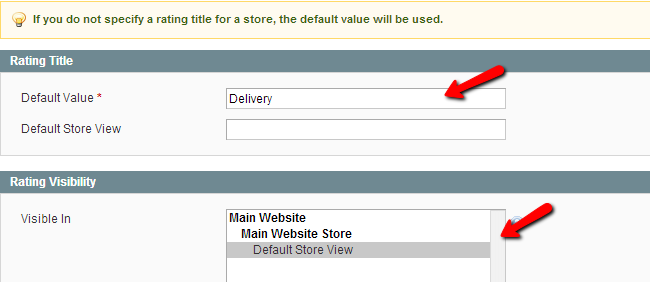 When you are ready click on the Save Rating button at the top right.
In order to manage your Customer Reviews, please refer again to the Catalog menu from the main navigation and select Reviews and Ratings → Customer Reviews. From here you can either review your pending reviews or view all reviews. The Pending Reviews section allows you to list all pending reviews to either change their status or completely remove them. Via the View All Reviews menu you can list all reviews submitted to your website or add a new review via the Add New Review button at the top right on your screen. To add a review to a specific product click on the product's name.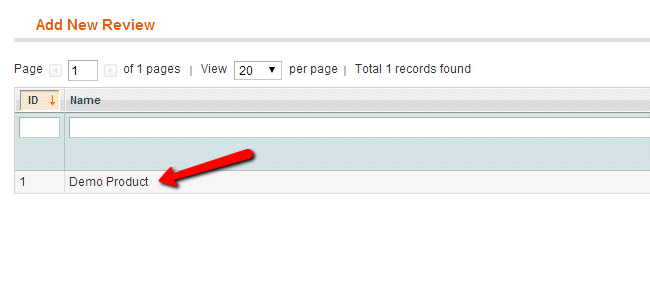 On the next page input the Nickname of the customer, the Summary of your review and the full review text.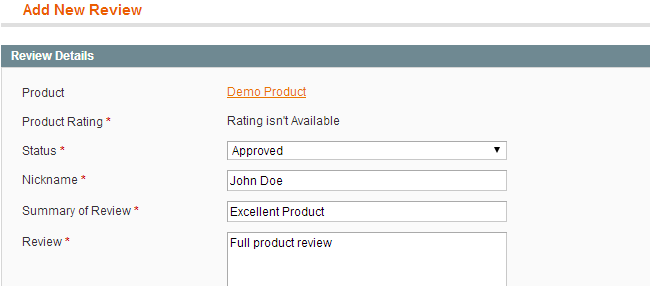 When you are ready you can save the review via the Save Review button. To have your review displayed on your product page, please make sure its status is set to Approved.