How to Configure Payment Methods
Updated on Mar 8, 2019
Setting up your payment methods is a very important step during your Magento store configuration process. In this section you will be able to configure the preferred way to receive your payments and setup your desired payment solution. By default Magento provide full support for PayPal All-in-one Payment Solution, PayPal Express, Bank Transfer, Pay on delivery as well as payment processors such as Authorize.net.
To setup your preferred payment method please refer to your Magento Admin Dashboard and navigate to the System → Configuration menu.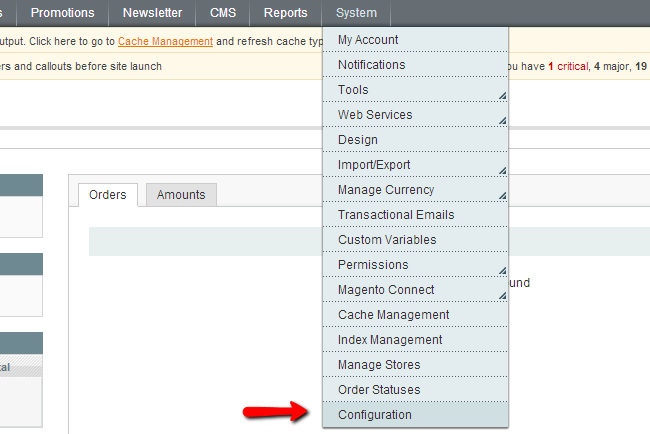 From the menu on the left, please locate Payment Methods under the SALES section.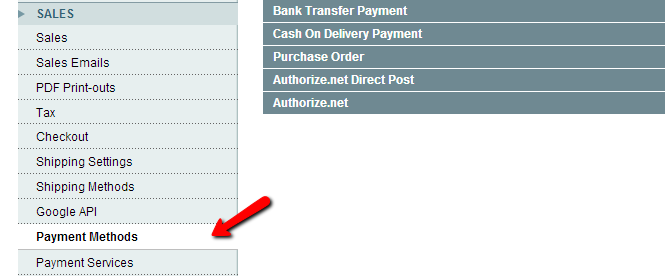 On the new page you can expand the desired payment method to configure it accordingly.

For example, if you would like to activate the Cache on Delivery method click on this option to expand menu and Enable it via the drop down menu. You can also configure the countries for which this option will be available as well as the minimum and maximum order total for which this payment method will be available.
If you would like to use the PayPal all-in-one payment solution you should review the available options and read the additional information on how to open a business PayPal account which will allow you to charge Credit Cards and accept PayPal payments directly to your PayPal account.

You may also consider opening a payment processor and merchant solution account at Authorize.net or other suitable provider. All configuration settings that should be fill in for the activation of the specific payment method should be provided by the merchant service provider.