How to reset your Magento admin password
Updated on Mar 8, 2019
The easiest way to reset your Magento Admin password is to use the "Forgot your password?" option on the Magento Admin panel login page.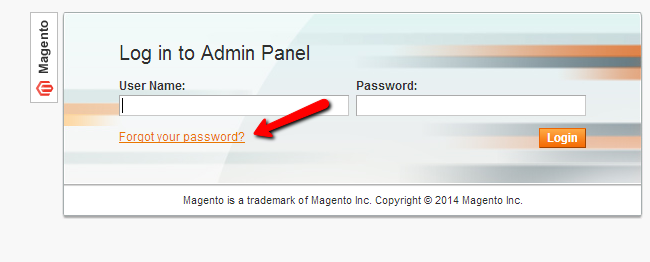 On the next page you can input the email address used by the admin account and click on the "Retrieve Password" button.

This will send you an email with your login details and instructions so you can login your Magento Admin panel.
In case you do not remember your user email address or you no longer have access to it you can change your Admin user password or email address directly via your Magento database. To access your Magento database please refer to your cPanel and click on the phpMyAdmin icon.

In the phpMyAdmin interface locate your Magento database and expand the database menu to see all the Magento database tables. From the tables list please locate the mg_admin_user table. This will display all Magento Admin users. You should use the edit option to change the admin user settings.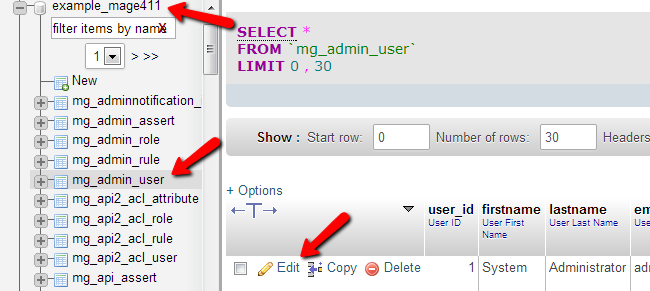 On the next page you may change either the admin email address in order to reset your admin password via the "Forgot your password?" option on the Magento Admin login page or directly modify the admin password.
To change the admin password, please change the Function field to MD5 and input your new password.

When you are ready with the changes, please click on the Go button on the bottom of the page. Now you should be able to login your Magento Admin panel with your admin username and new password.