How to clear your Magento store cache
Updated on Mar 8, 2019
In this tutorial we will show you how to manage your Magento Store cache in order to flush old records or completely disable the Magento Cache engine. Please note that Magento Cache greatly improves your website performance and reduces the loading time for your Magento product catalog. We highly recommend to keep the Magento Cache enabled except during development work.
To clear your Magento Cache please login your Magento Admin Dashboard and refer to the System → Cache Management.

To flush the Magento Cache and Cache Storage click on the buttons on the top right corner of your screen.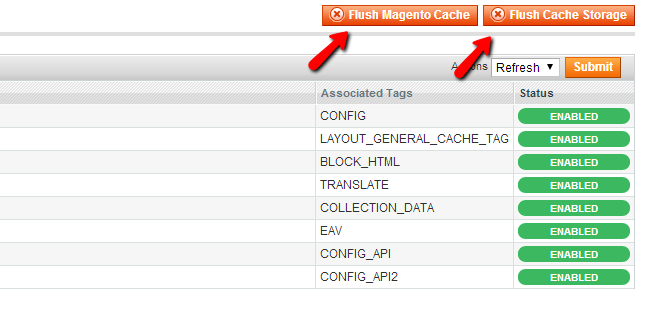 If you would like to completely disable or re-enable the Magento cache click on the Select All option on the left or choose only the desired Cache Types that you would like to be enabled/disabled.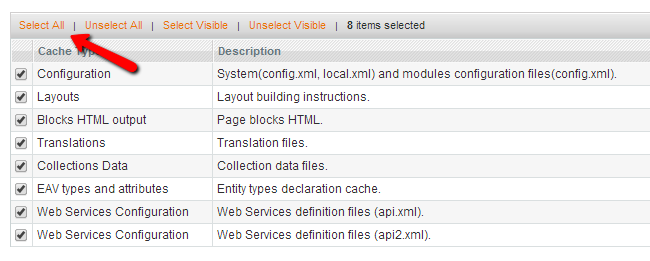 Then choose the desired action from the drop down menu on the right and click Submit.