How to Add Product Categories in Magento 1.x
Updated on Mar 8, 2019
To add a product category in your Magento store first you need to login your Magento admin dashboard. From the Magento admin panel, please refer to the Catalog → Manage Categories from the top navigation menu.

On the next page, you will be able to input your new Product Category settings such as Category Name, Description and some SEO data such as meta keywords and meta description.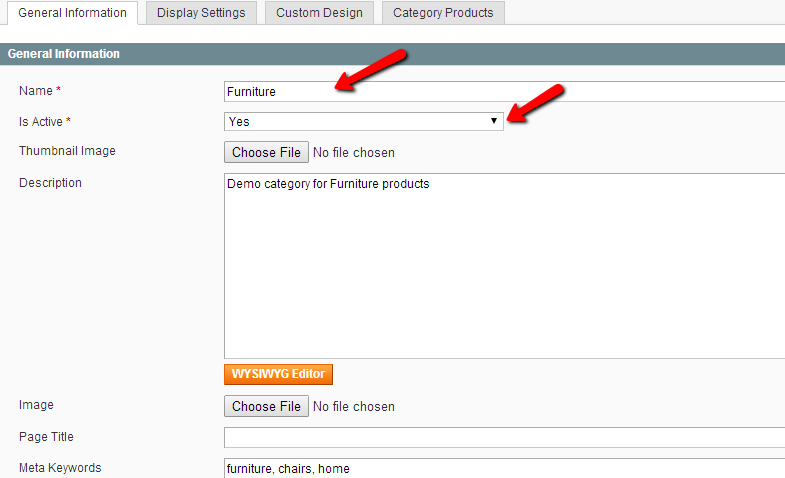 Please do not forget to activate the category from the drop down to make this category available to your store. If you need to apply custom display settings for your products under this category, please refer to the Display Settings and Custom Design tabs.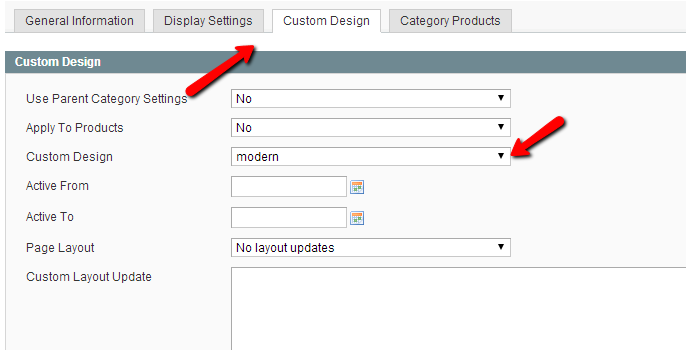 The Category Products tab displays all products that are already in this category. If this is a new category there will be no products to display on this tab. You can add products to this category later via the Manage Products menu following our tutorial on How to add products to your Magento store.
Click on the Save Category button when you are ready with your new category settings.