How to Manage Magento 1.x Tags
Updated on Mar 8, 2019
Tags are descriptors that you can set to any product to help you organize and remember them. They are essentially keywords or keyword phrases. Any logged in user can add as many tags to a product as they want and rename or delete them later. Tags will be viewable by everyone browsing the product, and will display in a block on the product info page.
To create and approve tags you should refer to your Magento Admin panel's Catalog → Tags → All tags.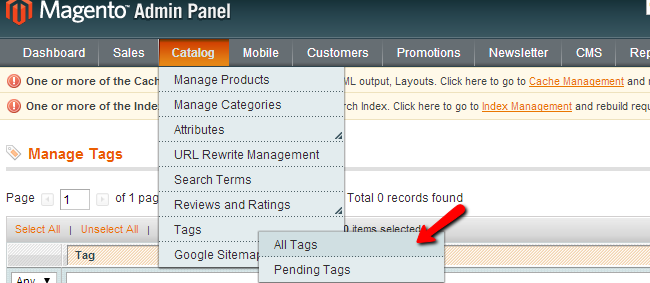 On the new page click on the Add New tag button on the top. On the new page input the tag name and make sure its status is Approved.
To save the new tag click on the Save Tag button on the top right. To review tags that have been added by your visitors and clients refer to your Catalog → Tags → Pending Tags

This will direct you to the list of all pending tags that have not been approved yet. To approve tags click on the check box next to the tag name and select Change Status from the Action drop down menu.

Now from the status drop down menu you should select Approved and click on the Submit button.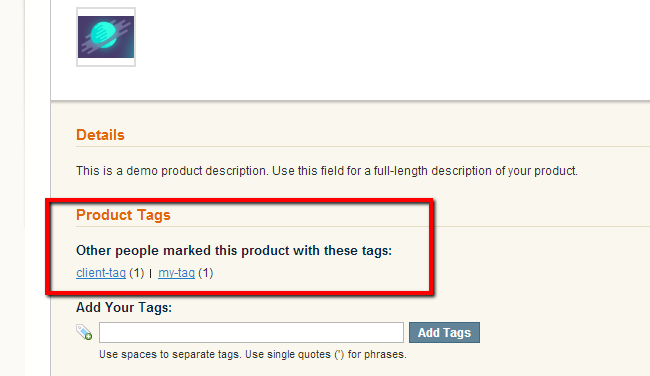 Now the approved tags that have been associated with your products will be displayed in the product description.