How to Setup Magento 1.x SMTP Extension
Updated on Mar 8, 2019
By default Magento store uses sendmail to send mails. Sometimes you might want to use SMTP instead to improve email delivery, reroute your mailing via a different server or prevent having your mails marked as spam. To achieve this you will need to install the following Magento SMTP extension on your Magento Store. To achieve this, please follow our step by step tutorial on How to install Magento Extensions.
When you have your Magento SMTP extension installed, please log in your Magento Admin panel and refer to the System → Configuration section via the top navigation menu. From the configuration page scroll to the bottom of the page and click on the Advanced → System section.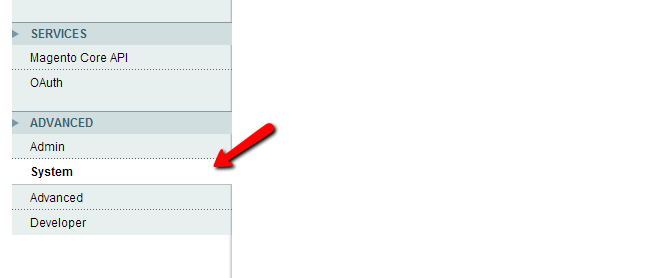 On the next page expand the "SMTP Pro Email SMTP Settings" menu and fill in your SMTP login credentials, SMTP hostname and port. These SMTP settings can be provided by your mail service provider.
FastComet SMTP Settings
In case you are a FastComet customer you should input your full email account name as username, your email address password, your domain name as hostname and set the port to 25. You may leave the SSL Security to No.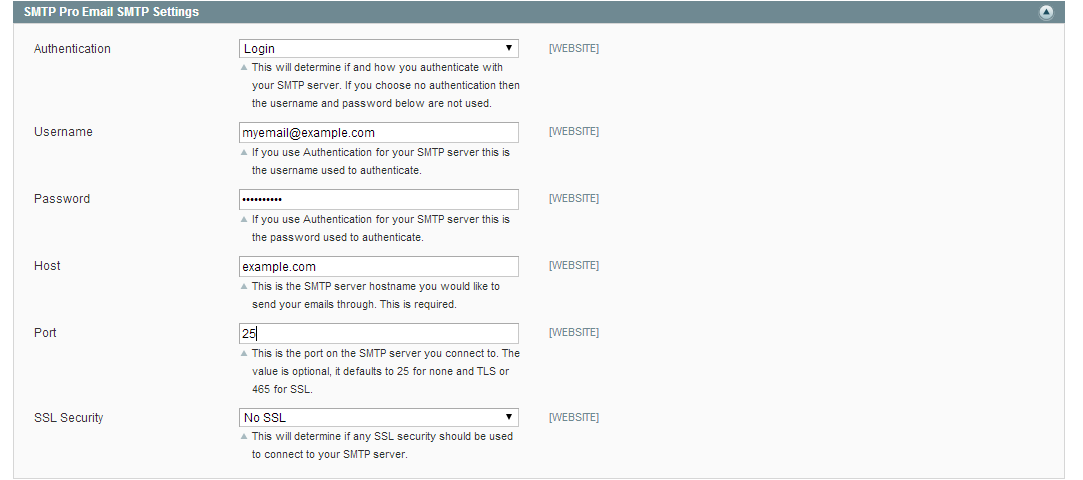 When you are ready with your settings, please click on the Save Config button on the top right corner of the page.
Need Help with Magento?
FastComet's Magento Hosting packages are specially optimized to provide fast and secure hosting environment for Magento with free 24/7 Magento Technical Support.