How to fix error 503
Updated on Mar 8, 2019
Sometimes after performing some maintenance tasks such as installing Magento extensions or upgrading your store you might receive the error message: 503 "Service Temporarily Unavailable"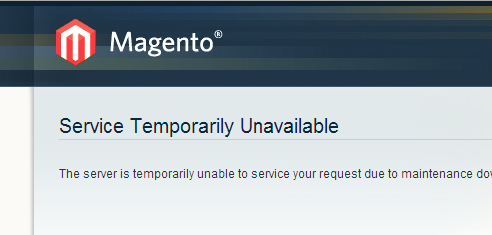 In almost all cases this error is caused by the a special file used by Magento to temporary lock the access to the site during maintenance operations. This files is called:
maintenance.flag
and can be located in your Magento document root directory.

You can easily resolve the issue by either removing or renaming the file via your favorite FTP client or using your cPanel → File Manager.