How to Disable Magento 1.x Extensions
Updated on Mar 8, 2019
By default Magento has a large number of enabled extensions. Additionally, if you have previously installed any third party extensions you might want to disable some of them. This can be easily done in a few steps via your Magento Admin panel.
Navigate to your Admin Panel → System → Configuration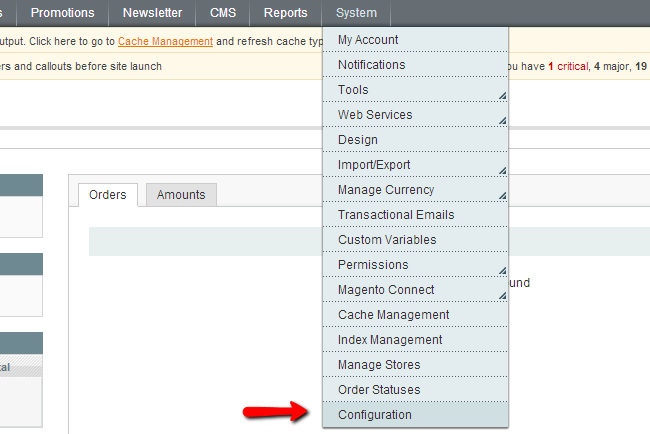 On the next page, please click on the Advanced menu from the Advanced section at the bottom left on your screen.

This will refer you to the Disable Modules Output via which you can easily enable or disable any of your Magento store modules.