How to Edit Magento 1.x "Contact Us" Page
Updated on Mar 8, 2019
By default Magento comes with an easy to use "Contact Us" page via which your website visitors can easily contact you or leave feedback and suggestions. The link to the Contact Us page is by default located in your footer links on a brand new installation but you place a link to that page anywhere you need it.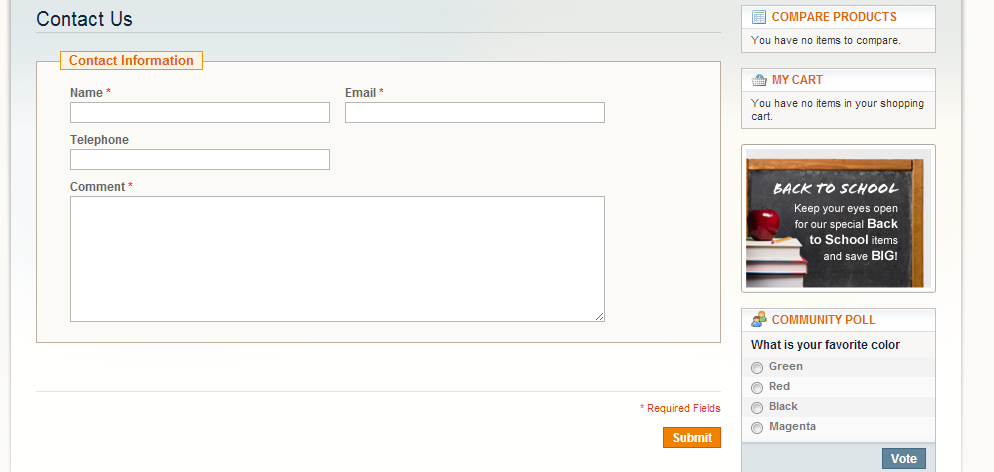 Still, before being able to actually receive emails from your visitors you should make sure that your Contact Us form is properly configured. To do this, please log in your Magento admin panel and refer to System → Configuration from the top navigation menu.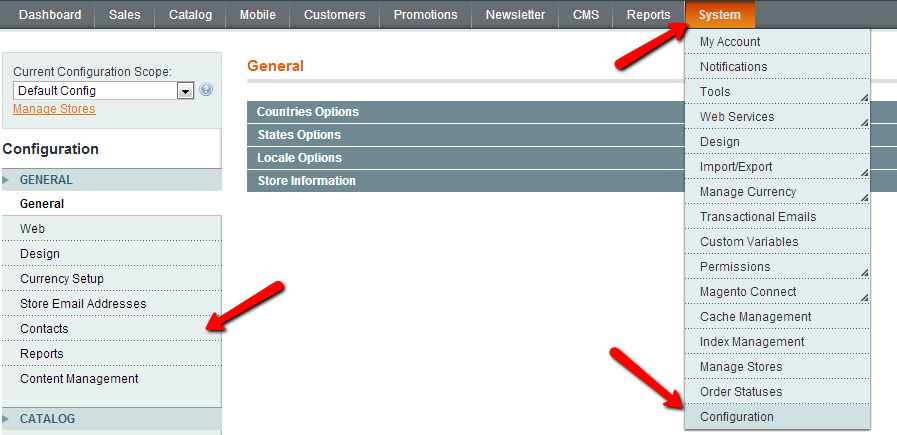 On the next page click on Contacts from the menu on the left. This will refer you to the configuration settings of your Contact Us page.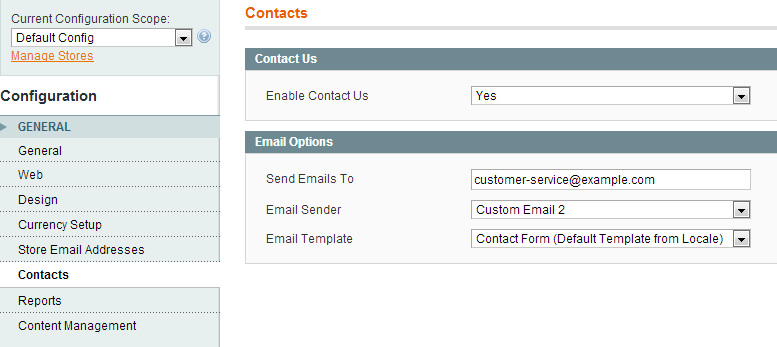 Make sure you expand both the Contact Us and Email Options sections. First, you should make sure that your Contact Us page is enabled by choosing Yes from the first drop down menu.
Next, you have 3 options to configure:
Send Emails To - This is the email address to which all messages submitted in your contact us form will be sent.
Email Sender - This contact is used for the email "From" field. You should not be worried, the original sender email address will be actually included in the email so you will be able to see you actually submitted the email to you. You can create or configure different store email addresses via your site admin → System → Configuration → Store Email Addresses. It is a good idea to set a real store email address to prevent your contact us page messages going to your spam folder.
Email Template - This option allows you to change the template of the email. You can add new templates via System → Transactional E-mails → Add New Template.
When you have all options configured, click the Save button at the top right corner of your screen.