Enabling the RMS service in Dolphin
Updated on Dec 14, 2015
The Ray Media Server is Red5 based service which is used for media streaming features on the Boonex Dolphin platform. The service is commonly used for enabling the video comments feature and also for video streaming on the chat module. Of course it can be also used by many other custom modules and features you can add to your Social Community.

In this tutorial we will show you how to easily configure the service by changing the settings of the Flash Apps natively installed module.
To enable RMS in Dolphin, you need to:
Step 1

Access the Settings page

To begin editing the settings of the Flash Apps module you should login into your administration area and access Modules>Flash Apps.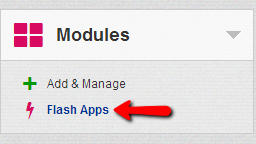 Once clicked this link will lead you to the Administration page of the module where you should be able to locate the Settings section.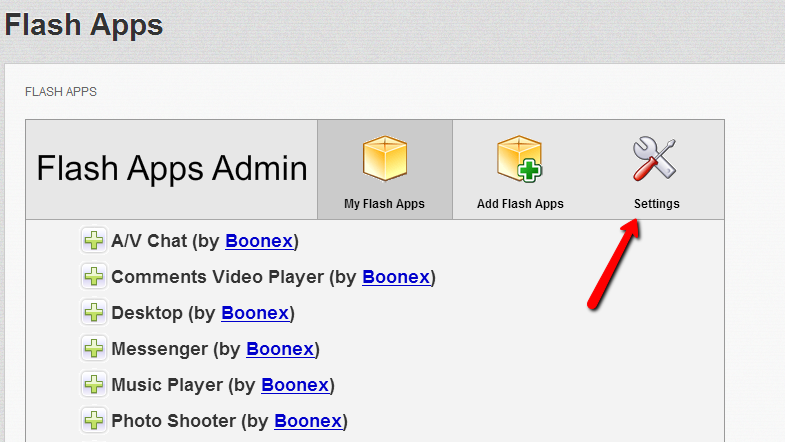 Once clicked this section will prompt an additional interface called Ray Base Settings where you should input the settings for your Ray Media Server in order to have it activated.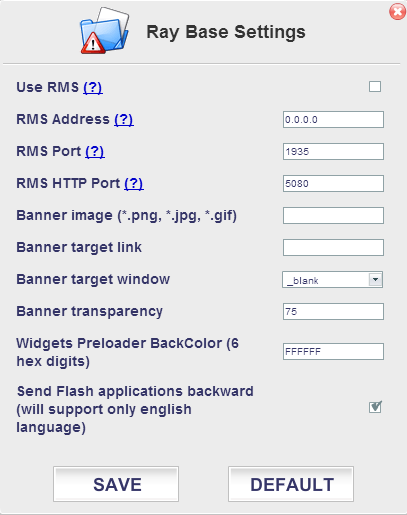 Step 2

Configure the Settings

We are providing a free RMS service for all our customers which in order to benefit from you will need to configure. The required configuration is fairly simple and bellow we will outline the settings you will need to perform in order to get the RMS service running:
Use RMS – Check the checkbox next to this option so you can enable the RMS service on your Social Community
RMS Address – The IP address where the service is running at. If you have your custom RMS service running you will need to input the IP address of the server where the service is installed and can be accessed on. If you prefer to use our free RMS service then you should input the following IP address in text field next to that option:

IP: The IP address of the RMS service

RMS Port – The port where the RMS service is listening at. If you do not have a custom setup of the service and you are using our free RMS service please leave the port as it is by default – 1935
The other settings are additional and you can configure depending on your personal needs.

Once you have finished configuring these options please use the Save button in order for the changes to be saved and for the module to attempt a connection to the RMS service.
If there are any issues with the connection you will be prompted with a message indicating it.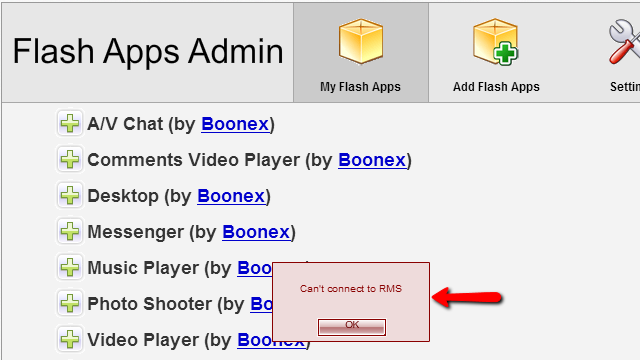 In that case you will need to once again verify your settings and if everything looks correct you should submit a ticket to our Technical Support Department so our technicians can investigate and resolve the issue occurred with your RMS setup.
Now you know how to enable the RMS service for your Social Community!