How to Configure Profile Fields in Dolphin
Updated on Dec 14, 2015
Since each member of your Social community have a unique profile information you would like most probably to set a common template for how the profile information should be structure at the profile pages. In fact this is the exact way how the Boonex Dolphin platform presents the profile information for the users – it uses a common template structured in blocks and sections where certain piece of information is presented.
To modify the profile fields in Dolphin, you need to:
Step 1

Access the Profile Fields Customization page

In order to start customizing the Profile page items you will need to login into the Administration area of your website and navigate to Profile Pages>Profile Fields.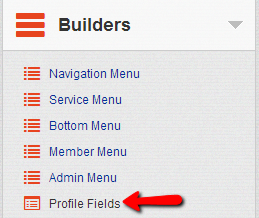 Once there you will need to click on the View Profile link.

Step 2

Edit the Fields

This link will direct you to the Fields Builder interface where you will be presented with all of the fields presented on each profile page. Pay attention to the 3 options at the top of that page – Admin, Member and Visitor. These options are used to navigate between the fields each of these membership group can view. In other words you have 3 different field sets for each of these 3 membership types.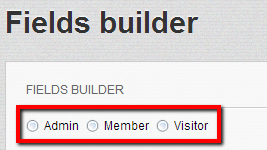 By clicking on each one of these you will be presented with different set of fields which you can modify depending on your needs and personal likes.

You will most probably notice that by default the Admin membership type have almost all of the options enabled and the other two types are missing some options. Be careful what information you are choosing to be displayed for the selected membership type.

Now you know how to edit the fields displayed in the Profile page for your members!