Warning!
Zendesk bought Zopim on April 10, 2014. The new service does not abide by all of the previously established terms and no longer provides free accounts for partners rendering this Tutorial Section out of date.
If you would like to integrate a live chat service on your OpenCart website, Zopim is one of the most feature-rich and easy to use live chat software. If you are new to Zopim you can read our blog post for an overview.
As an official Zopim reseller, FastComet offers free Zopim account and integration on all OpenCart hosting aplans. As an existing client, you can get your free live chat account via your client area, order section.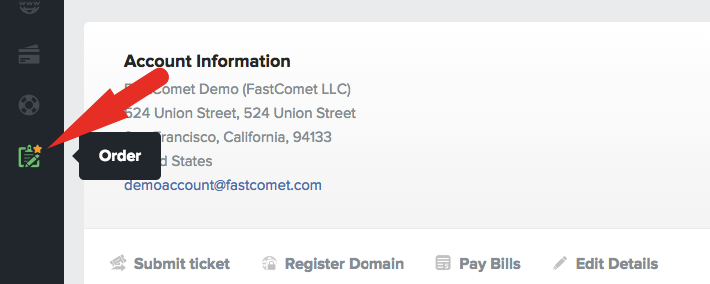 From the top navigation menu click on the Product Addons section.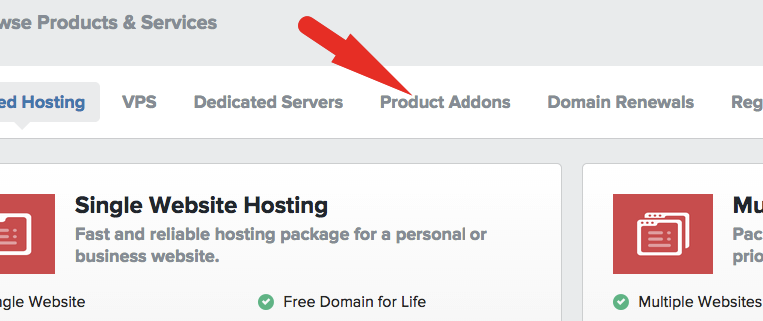 From the Product Addons list, scroll to locate the Zopim Live Chat free addon and click on the Add to cart button.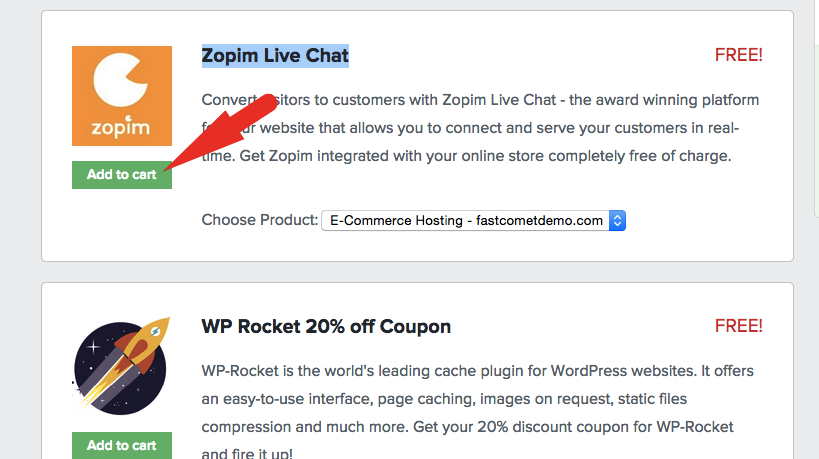 Complete the order process to add this feature to your account. Shortly after, you will receive an email with your Zopim username and password as well as a direct link to your live chat dashboard.
Now you will need to integrate the live chat widget with your OpenCart website. The easies way to do so is to paste the Zopim widget code into your OpenCart Google Analytics field inside the OpenCart admin dashboard. As both Google Analytics tracking and Zopim widget need to be placed in the footer of your website, this is the perfect place to use for your live chat widget code.
Login your OpenCart admin dashboard and refer to the System → Settings section.

From the stores list click on the edit icon next to your store name and refer to the Server tab from the top navigation menu.

Scroll to the bottom of the page to locate the Google Analytics field and paste your Zopim widget code there.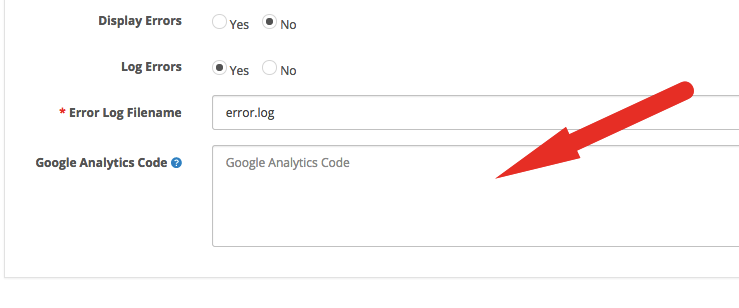 When you are ready, click on the save icon from the top to apply your changes. Now you should see the Zopim chat widget on your OpenCart website frontend. To start receiving chat requests, login into your live chat dashboard via the link in your welcome email.
If you need any assistance during the integration process, please feel free to contact our support team to get your free OpenCart live chat integration.