How to Manage Product Attributes
Updated on Sep 8, 2016
Product attributes allows you to add specifications to your products that are common among product groups or represent different variations of your product . For example, if you have your product available in different size and colors you might consider adding Attribute group for these specifications and setup the available options as attributes.
For the purpose of this tutorial we will create an attribute group called Color and add an attribute Red. This attribute can be added to your OpenCart 2 products later to inform your customers about the available variations of your product.
To create an attribute category, please login in your OpenCart 2 admin dashboard and navigate to the Attributes Group section via the main navigation menu on the left.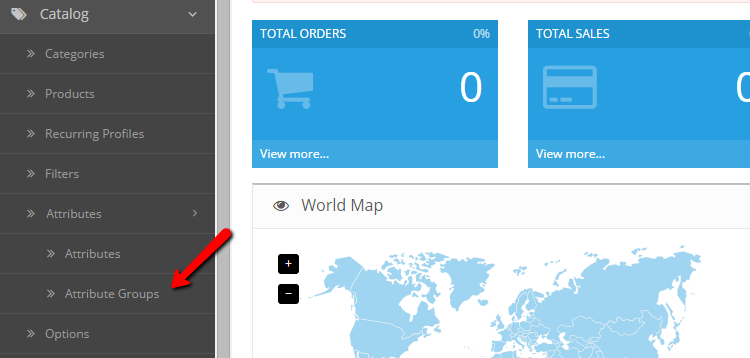 From the Attribute Group List page click on the add button to add a new attribute group. Input the Attribute Group Name and sort order. The sort order is used to set the position of your attributes on the product page. In case you have several attributes applied on a single product, the one with the lowest number will be displayed first.

When you are ready with your settings click on the save icon.
Now lets add an attribute to the attribute category. Click on the Attributes link from the menu to proceed to the Attributes List page.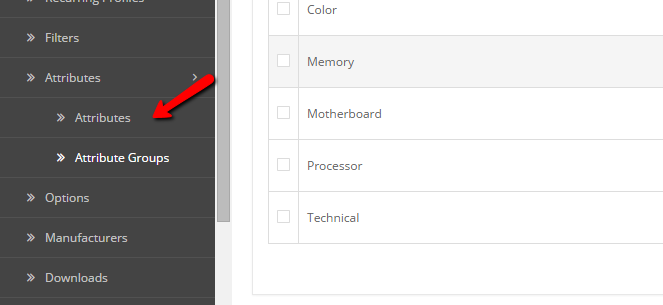 To add a new attribute click on the add icon from the top. On the new page input your attribute name and select the category under which the new attribute will be added. Additionally, you will need to set the attribute number. The attribute sort order number will represent the position of the attribute in compare to other attributes under the same category.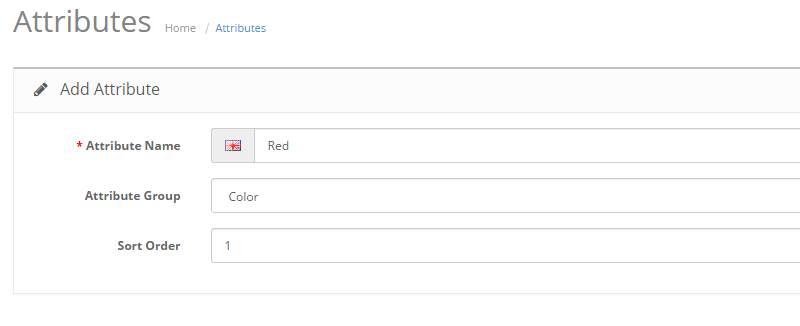 When you are ready with your setup click on the Save icon to add the attribute.