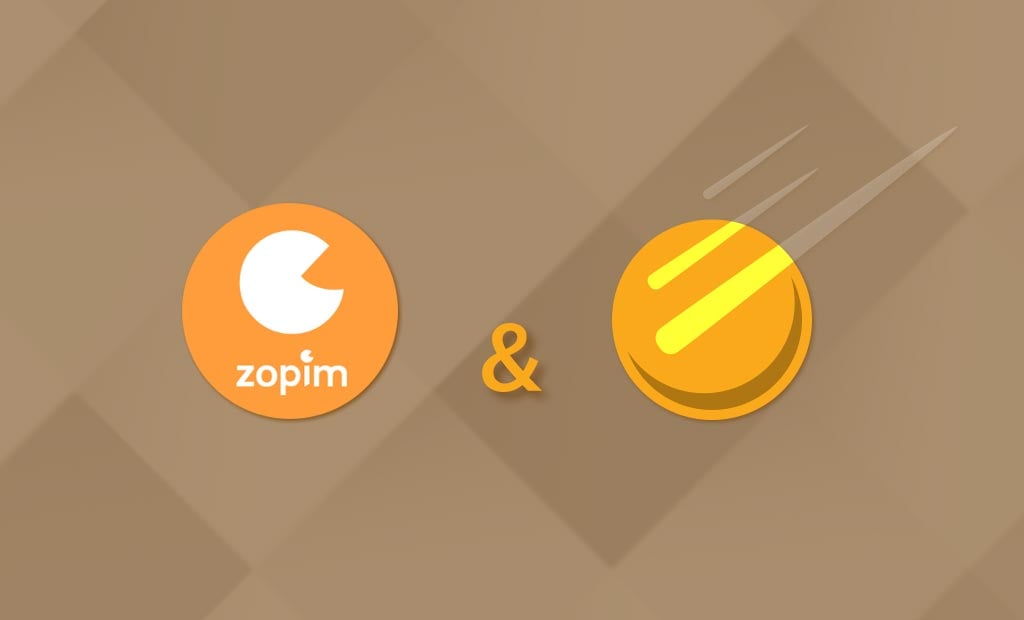 Announcement: FastComet is now an official Zopim reseller
UPDATE: Since Zopim's acquisition finalization in 2015, Zopim has been an essential part of the Zendesk multiproduct suite. Zopim is now called Zendesk Chat. We no longer have a partner relationship with Zopim and the stated special terms do not apply anymore. The 20% off discount on Zopim services to all customers for FastComet customers has expired.
We are glad to announce that as of today FastComet is an official Zopim reseller. We believe this strategic step will add up to our superior hosting services yet another competitive advantage for our customers to start and do their online business.

What is Zopim?
Zopim is not only nice but also the right way to provide an exceptional level of customer service. Zopim's Live Chat is an award-winning platform for your website that allows you to connect and serve your customers in Real-Time.
Zopim is much more than just a live chat software, it is an award-winning customer service solution that helps businesses increase sales conversion by engaging important leads on their websites. With thousands of customers using Zopim daily, it has become one of the leading providers in its space.
Why Zopim exactly?
The short version – it is awesome, easy-to-use and the most feature-rich platform we have ever come across. To be a little bit more specific, here are some of the great Zopim features:
Real-Time visitor list shows what customers are looking at on the site and whether they are active or not, it essentially turns on the lights for the website.
Chat with visitors Zopim makes use of the best technology available on the market to make sure that messages get delivered quickly and to their intended recipients.
Customizable widget means you can change the color, the message and even the position of the widget to suit your needs
Proactive chat invitations also called triggers, allow you to automatically engage your users based on conditions that you define, it increases interaction and it increases conversion.
You can chat in different languages with automatic translations. Zopim automatically detects and translates your messages to whatever language you want so you can continue providing customer service to your international customers.
Why Zopim with FastComet?
As a result of joining the official Zopim reseller program, FastComet is now able to provide a 20% discount on Zopim services to all customers. But the better pricing is not the only reason to start with FastComet and Zopim. With our hosting service, you will receive an exceptional 24/7 technical support and assistance in setting and integrating Zopim with your website. Whatever platform you are using, we will make it happen for you.
All new customers on our E-Commerce hosting package can sign up for Zopim free of charge during the signup process. Existing customers can purchase their free or premium Zopim plan via the Marketplace section in their client area.
The latest tips and news from the industry straight to your inbox!
Join 30,000+ subscribers for exclusive access to our monthly newsletter with insider cloud, hosting and WordPress tips!