How to Add New Pages
Updated on Sep 8, 2016
OpenCart 2 provides the ability to add static pages to your store which will be displayed in your footer or directly accessible via their URL. You can use this functions to create special promotional pages or add information about your store or products.
If you would like to modify the existing pages of your store, please read our tutorial on how to edit the default OpenCart 2 pages.
To create a new page, please login your OpenCart 2 admin area and refer to the Information section located under the Catalog menu.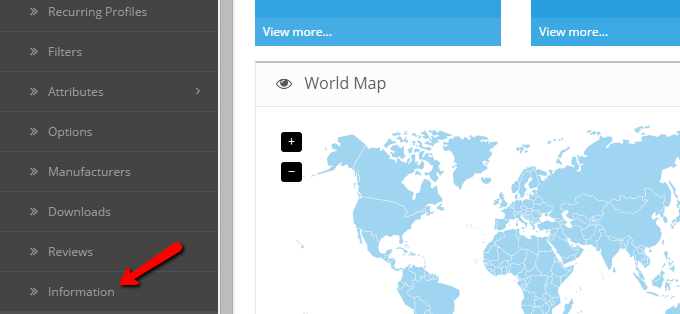 Click on the add icon from the top to proceed. On the Add Information page, please input your new page Title and Description. The Page description will be the actual content of the page and the title will be displayed in the footer menu and your new page heading.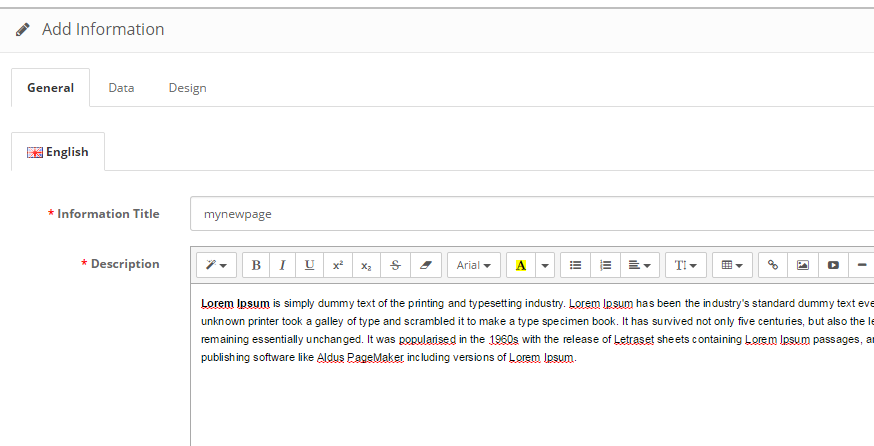 Be advised that you can use HTML code in the Page Description section to add media rich content or embed any resources. Additionally, you can set your meta data for this page to improve your SEO.
When you have your page information set, please click on the Data tab from the top navigation. Under the Data tab you can select the store for which your page will be active and SEO Keywords which will be associated with this page.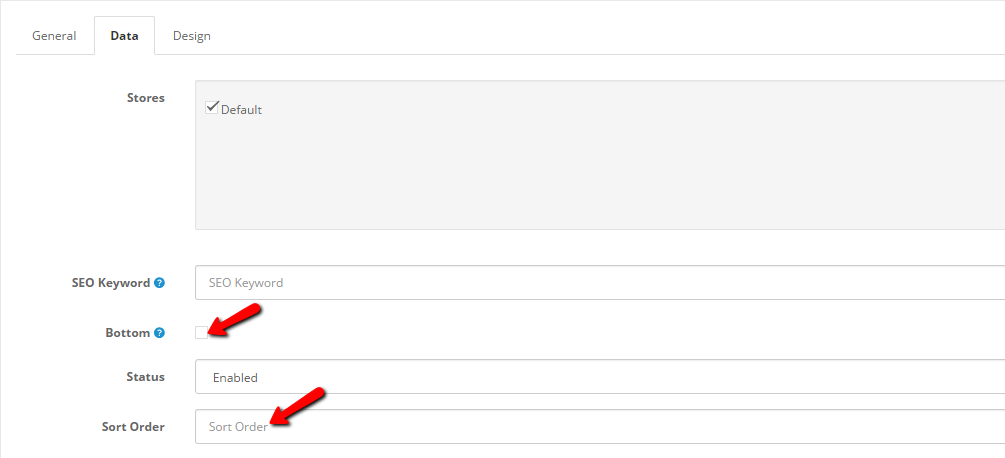 If you would like to have the page displayed in the footer Information block, please check the Bottom option and set a sort order for the page. The sort order number will be used to position your new page in compare to other pages. The lower the Sort order number is, the higher the page will be positioned.
When you are ready with your settings, click on the save icon at the top right corner of your screen.