Access the Theme Editing page
The logos of your website are actually part of the visual package of components usually called a visual theme. So in order to change those you will need to actually edit the visual theme of your Store. The tools for editing a visual theme are allocated in the Back Office of your store under the Preferences → Themes menu item.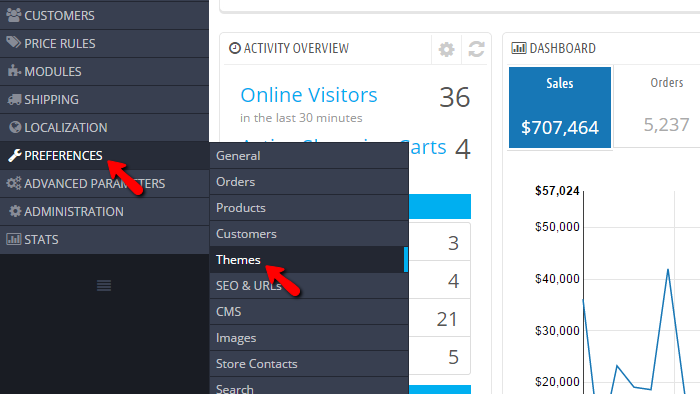 Once there you will notice how immediately you will be provided with a large section showing the currently used theme and the available options for the same.
Change the Logo
Assuming that you have prepared images for your logos we will now cover the process of changing every logo in your Store. Let's begin with the main logo displayed on the home page of your store. It can be found directly under the Logo tab on the same page.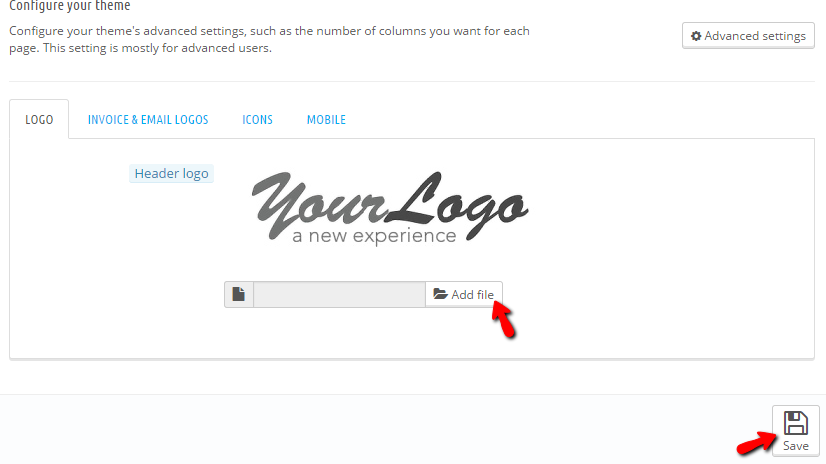 In order to upload the new logo you will need to click on the Add File button and to choose the image from your local computer. Once the image is selected you will need to simply press the Save button located at the bottom of that section.
Next is the logos for your Invoices and Emails. In order to change that logo you will need to simply navigate to the Invoice and Email Logos tab on the same page and to again select, upload and then save the logos.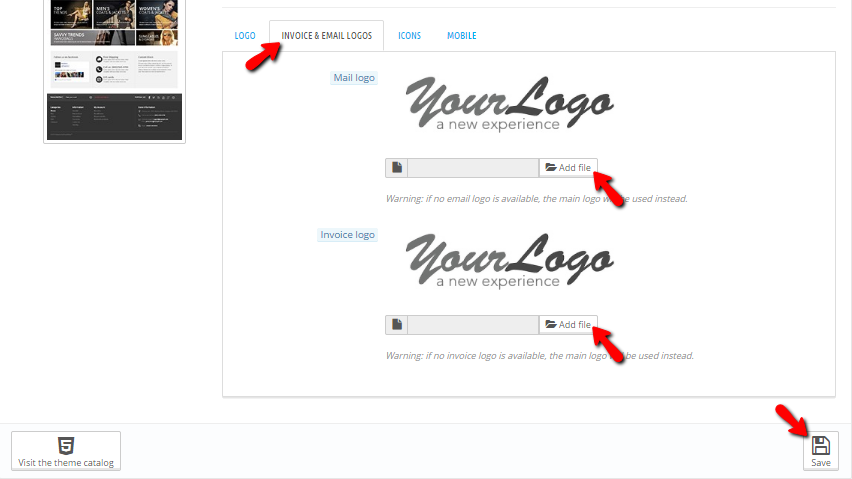 The third type of logos is the Icons available in the tab of the same name. There you will be able to again choose, upload and save the logos for your Favicon and Storeicon.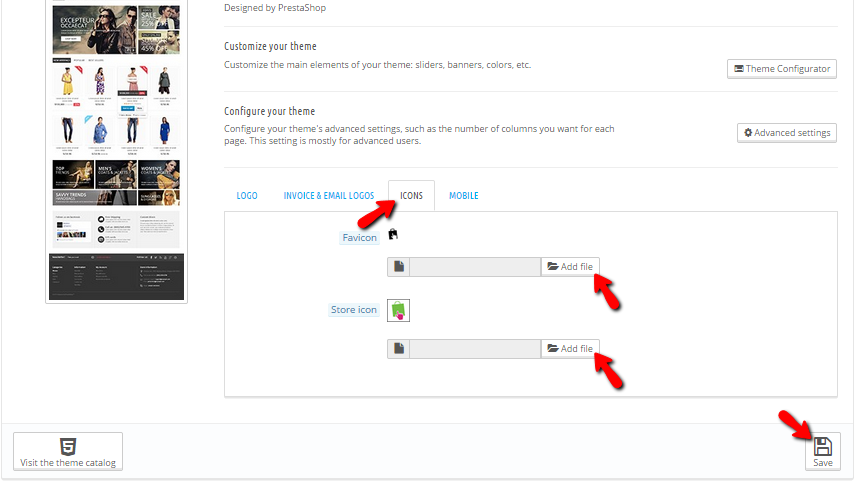 Last but not least there is the Mobile logo of your website which will be available in the last tab of this section - Mobile. Once there you will need to simply again select the logo, upload it and finally save the changes.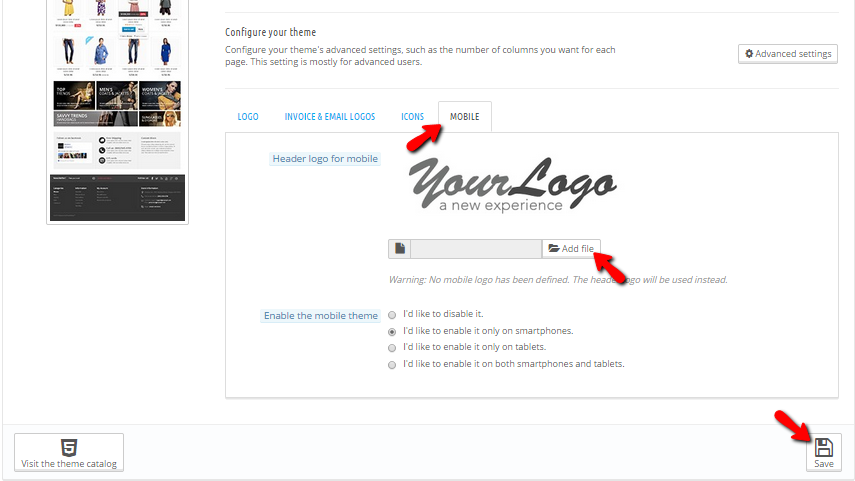 That's it! Congratulations, you can now change all the logos of your PrestaShop 1.6 based Online Store!