Adding Taxes to a Product
Updated on Sep 12, 2016
PrestaShop 1.6 fully enables you to add different predefined Tax rules for your products depending on your needs and of course on the location you would like the Tax applied for. In the next few easy to follow steps we will provide you with more information on how exactly to apply already defined Tax Rule to a product.
To add tax to a product in your shop, you need to:
Access the Price section of a Product
Since we will be adding a tax to a product we will need to access the concrete configuration option for the product. This is usually available when we edit an existing product. In order to edit an existing product you will need to access the complete list of your products. This can be easily achieved via your Catalog → Products menu.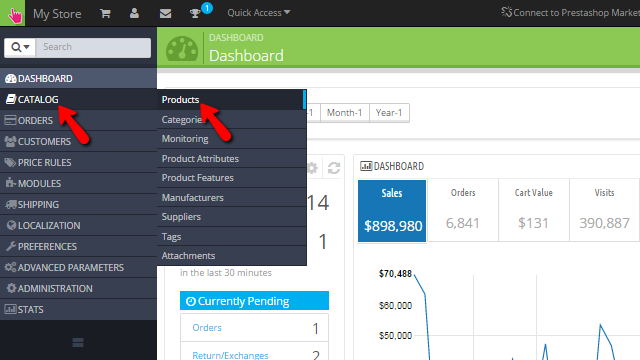 Then you will be presented with a complete list for all the existing products you have on your website. From there you will need to locate the product you would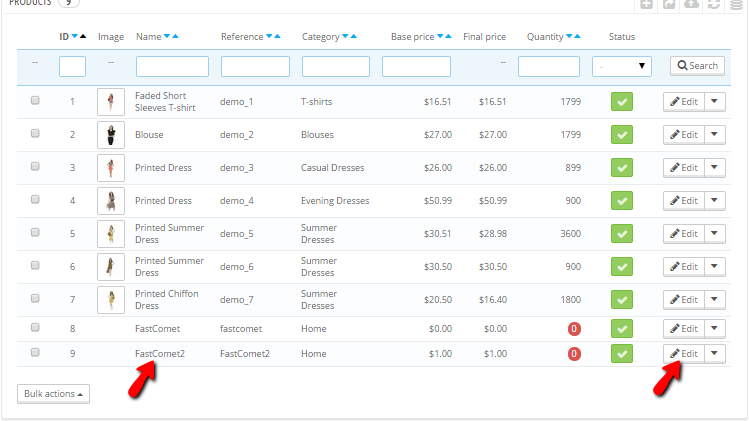 Alright! You have accessed the Editing page for your product and you are ready to move forward with Step 2 of this tutorial.
Add Tax to a Product
In order to add a Tax to a product you will need to of course access the Prices configuration section for the product so you can find the Tax Rule field as there is the place where you will be able to assign an already created Tax rule.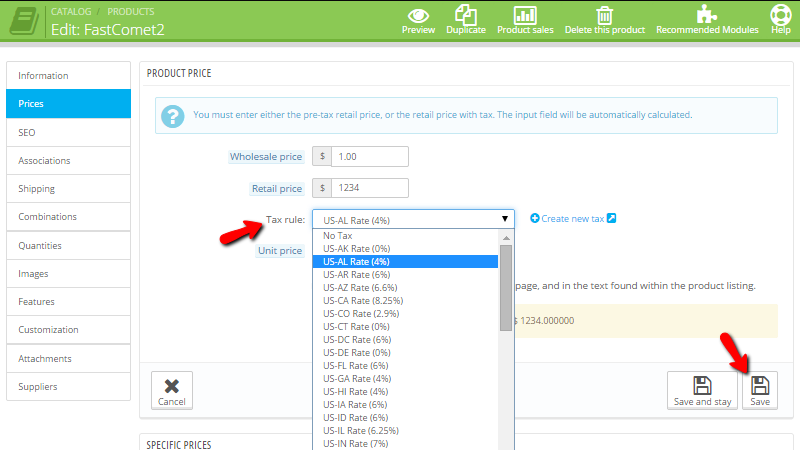 Simply click on the Tax Rule drop-down and choose one of the already predefined Tax rules in PrestaShop 1.6.
If you prefer to define your own Tax please use the Create new tax link next to the Tax rule drop-down list and you will be redirected to the Tax creation interface where you will need to configure the new tax. If you would like to apply the Tax to a product simply follow again this tutorial and you will see how the newly added tax will be listed in the Tax rule drop-down list.
Congratulations! You can now create Tax rules and assign those to already existing products.