Deleting existing email account
Updated on Mar 13, 2019
Deleting an email account is as easy as creating such and in this tutorial we are going to show you how to delete already configured email account in Thunderbird.
This tutorial assumes that you have already configured an email account in your Thunderbird email client.
Let's begin by accessing the Account Settings window where is the place you can managed the email accounts. This window is available if you right-click on any of your email accounts and choose the Settings option.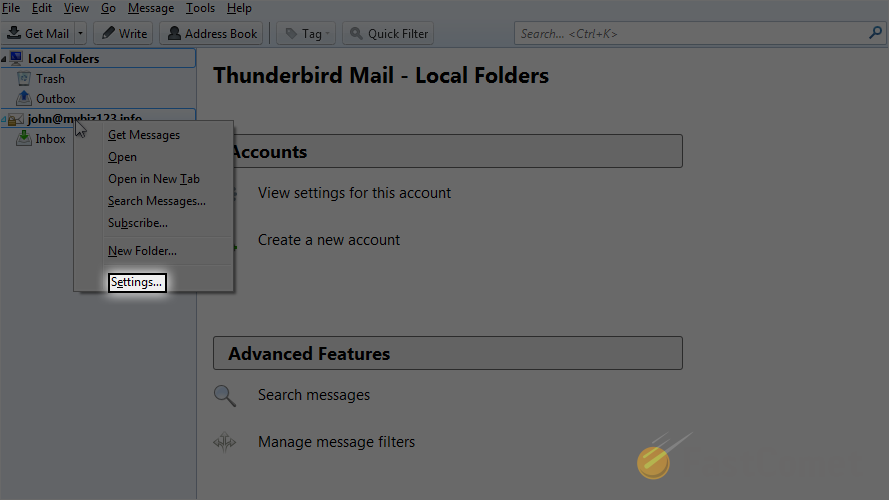 Once the correct window is opened you will need to find the email account you would like to remove form your thunderbird and to select it.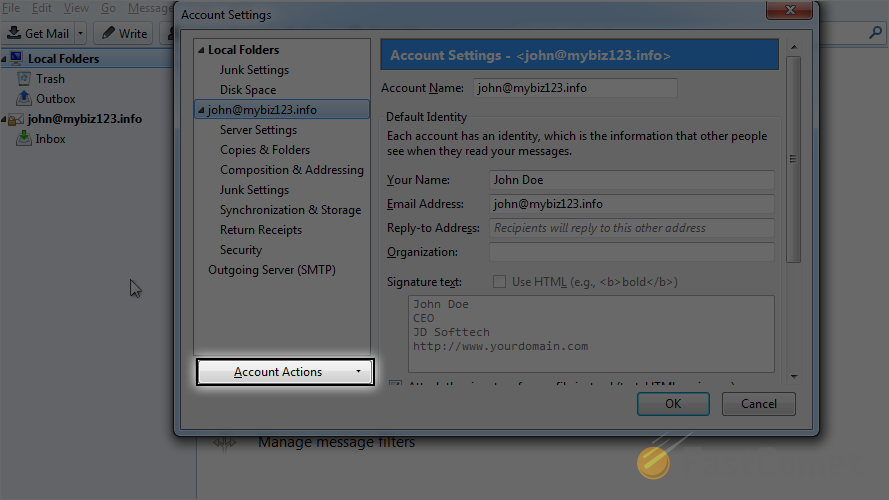 Then at the bottom left part of the window you will notice a drop-down menu called Account Actions. If you click on that drop down you will find the Remove Account option which will remove the email account you have chosen.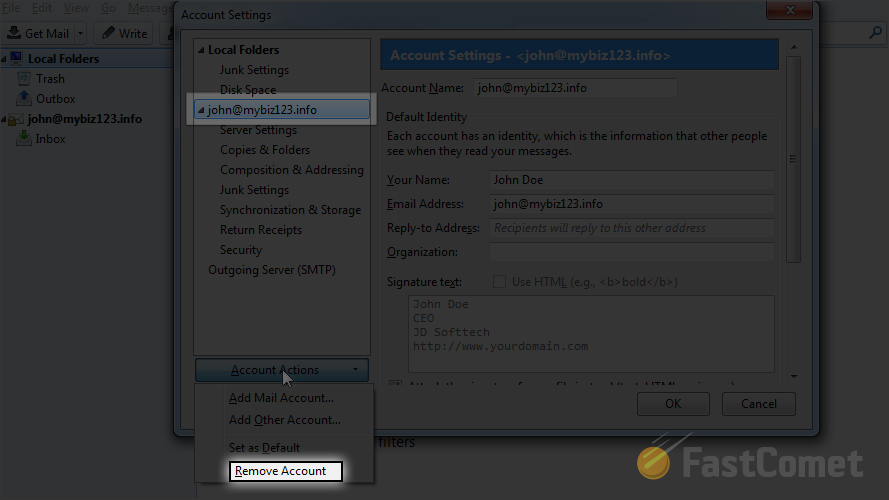 Next you will be asked for a confirmation that you would like to have the account removed and once you confirm it will be automatically removed from the list of email accounts in your Thunderbird email client.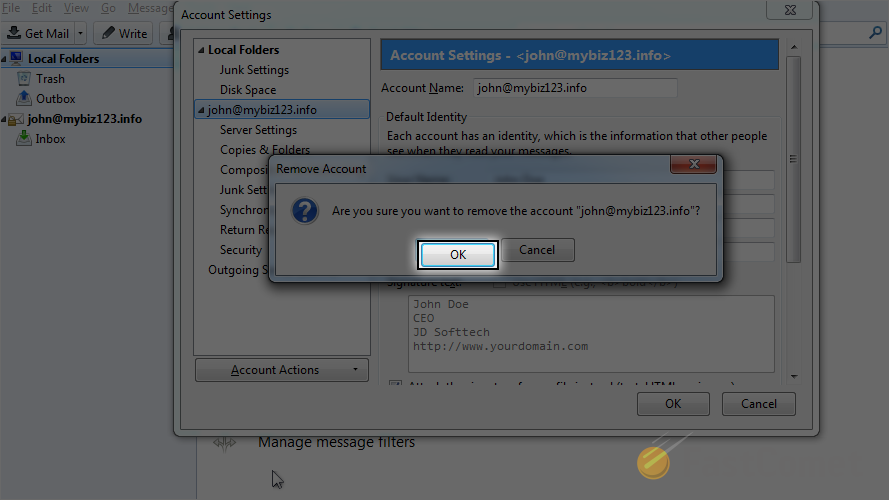 Congratulations! You have successfully removed the desired email account!