Your iPad email client provides you with large variety of settings you can use in order to configure your email client in the way which will fit the most to your needs and personal likes. In this tutorial we will briefly discuss most of the settings so you can be well aware wheat certain settings is used for.
Let's begin by actually accessing the Settings → Mail, Contacts, Calendars page where all of the settings are listed.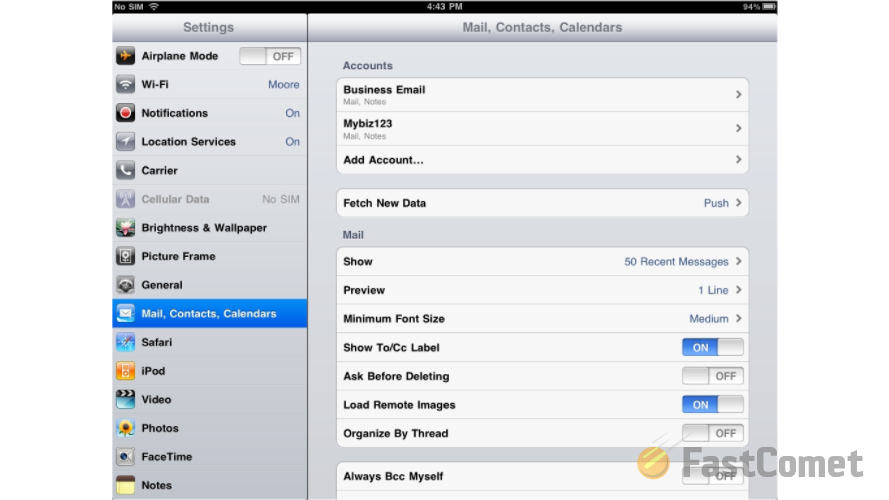 There you will be able to find all of the settings under the Accounts section. The first settings from the list is called Fetch New Data and if you access it you will be able to notice the Push and Fetch options.
The first one can be enabled if your mail server supports the Push feature and it will be used for pushing mails to your device on a regular base.
The second feature is used for the configuration of your email client to Fetch all of the emails for your email account on certain period of time which you will be able to choose from the options in that section - "Every 15 Minutes, Every 30 Minutes, Hourly" and last but not least you can manually set the interval.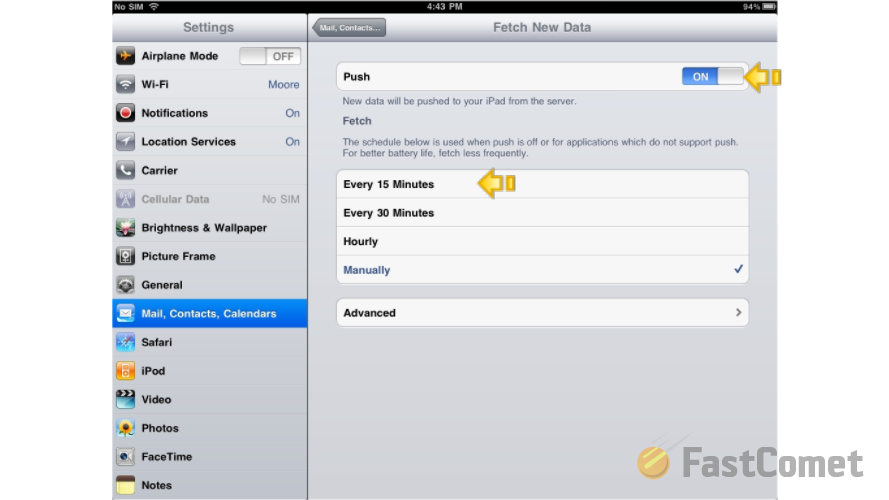 Now go back to the Mail, Contacts, Calendars page and access the next option which will be the Show option. There you will be able to configure how many messages should be shown per mail box once you access it.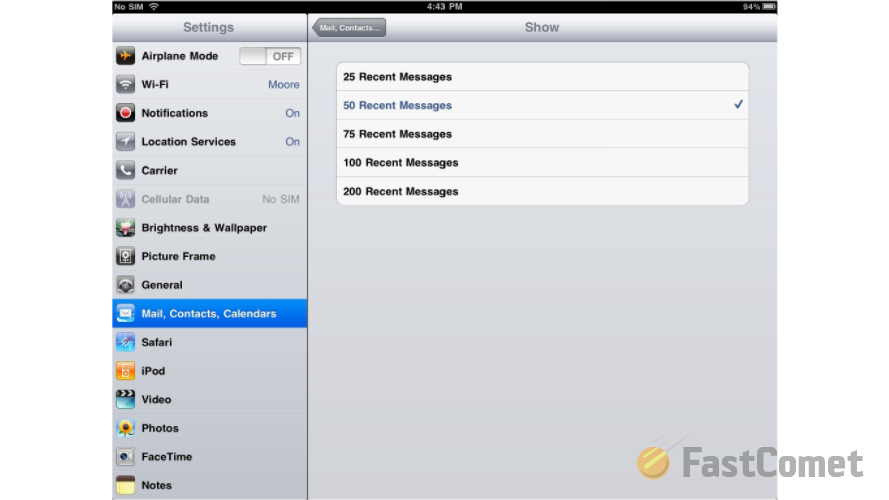 The next settings is called Preview and it serves for how many preview lines should be shown for each message in your mail client.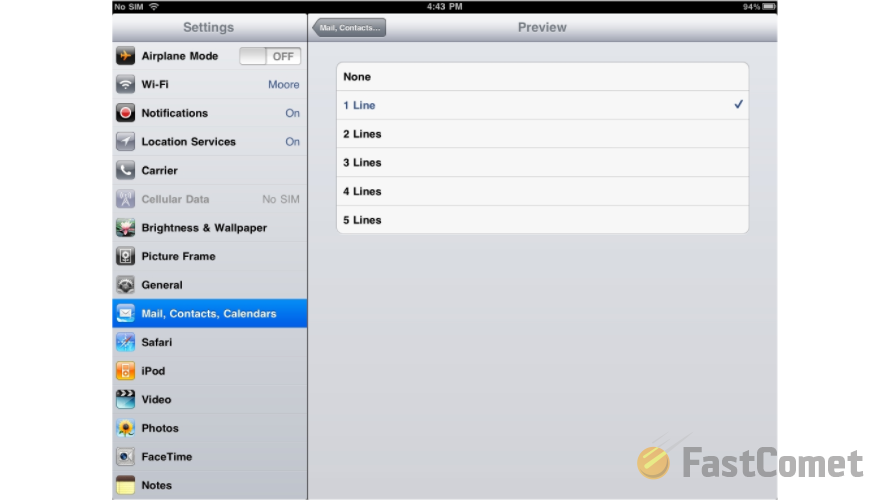 Another settings from the list is the "Minimum Font Size" where you will be able to find the supported font sizes and you will be able to choose the one you would like to use.
Additionally you are also able to select whether or not for the To and CC labels to be shown for each of your messages and also if the user should be asked for confirmation before deletion.
The first setting from the next section is the "Always Bcc Myself" setting. This setting allows you to have a copy of your outgoing messages always sent to yourself.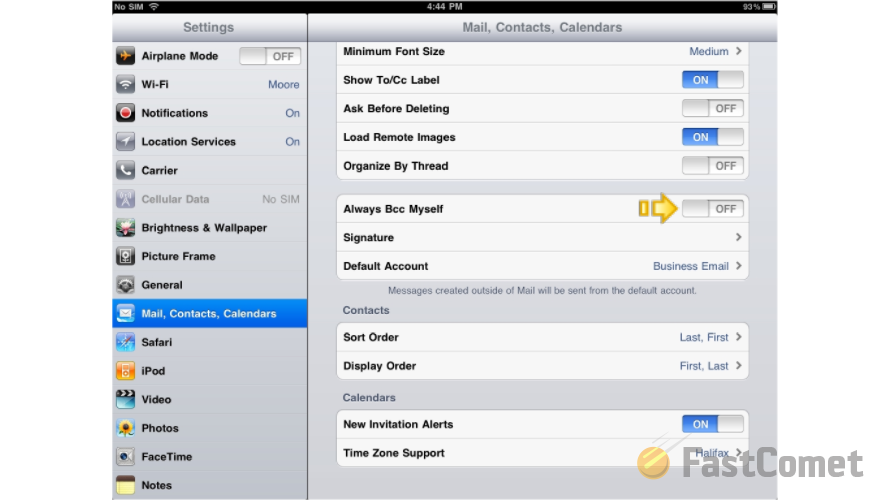 Next you will find the Signature setting where you will be able to setup the signature for the selected email account from the list. Also you will be able to select the Default Account for your email client which will be natively used for sending emails if no specific account is selected.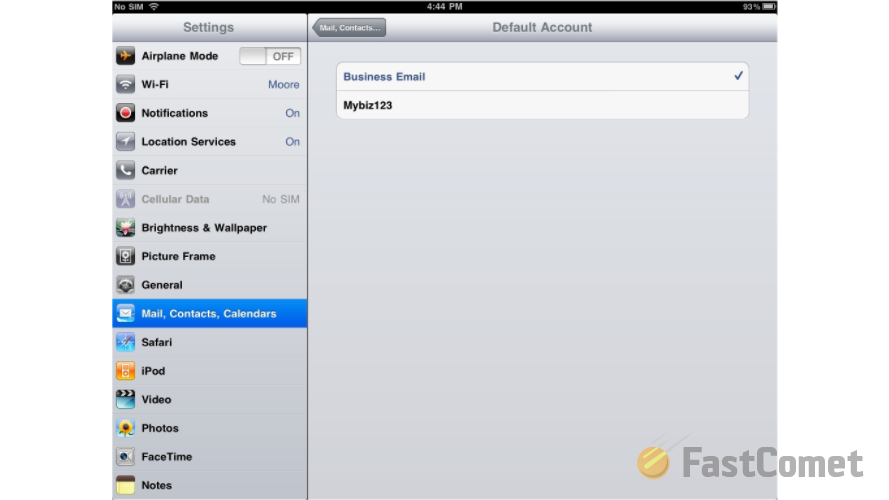 Congratulations! You now better understand the settings supported by your iPad regarding the email accounts you have configured!