How to Change your Email Password in Outlook
Updated on Mar 13, 2019
Changing the password for already configured email account is an easy task which we will explain in the next lines of this short tutorial.
This tutorial assumes that you have downloaded and started your Outlook 2010 email client and that you have at least one configured email account.
Let's begin by accessing the Account Settings window. It is available under File → Account Settings.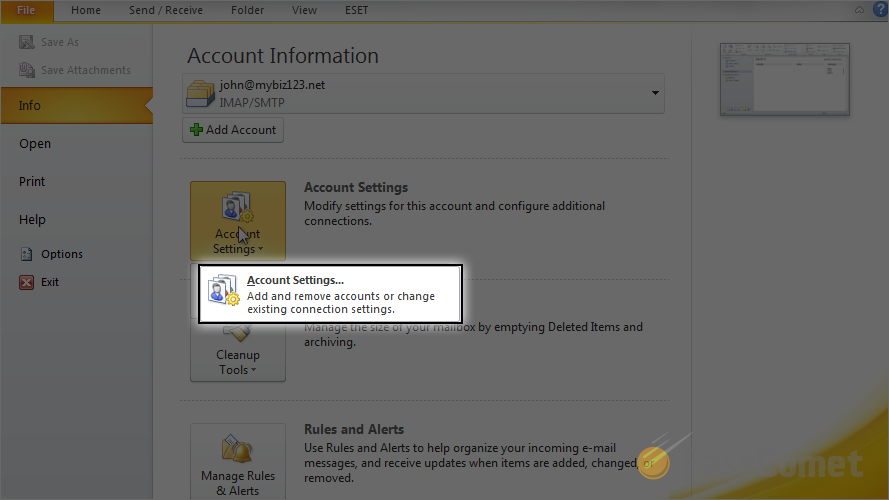 There you will notice how the window is separated on few tabs, however the one you will need will be automatically selected as primary and under it you will be able to find a list of your already configured email accounts. You will need to click on the account you would like to change the password for and then to use the Change option from the options pane above the email accounts list.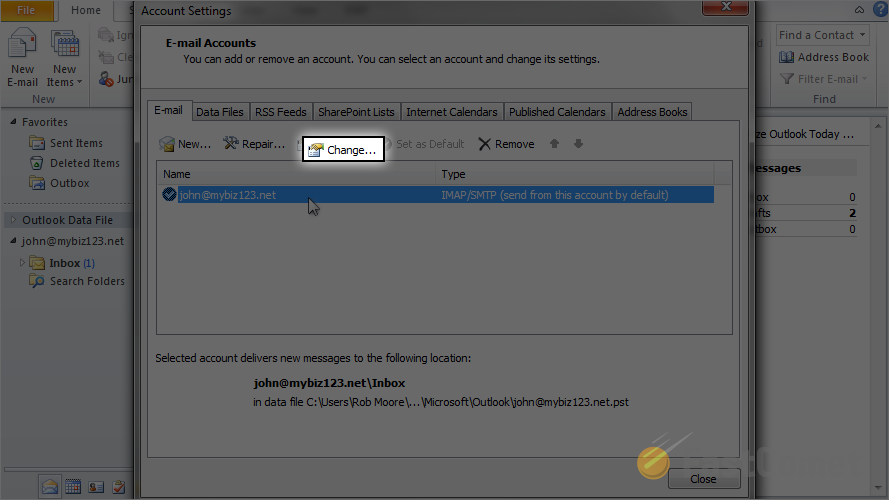 Finally you will be presented with the Change Account window where you will be able to find the Password field where you will be able to input your new password.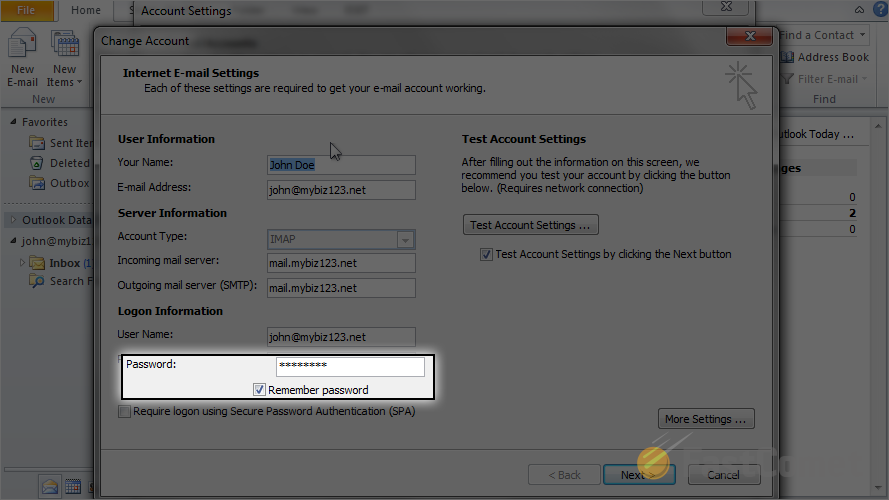 Once you are done please click the Next button and your new password will be saved and used in future.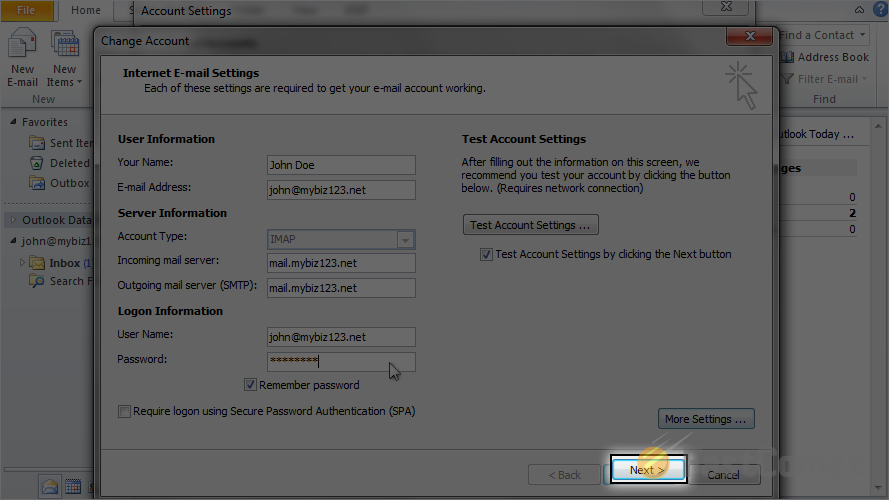 Congratulations! You have successfully changed the password for an existing configured account in Outlook 2010!