How to subscribe to RSS feeds in Apple Mail
Updated on Mar 13, 2019
RSS is a way of publishing information like articles, blog posts, audios, videos and other distributable contents. In this tutorial we are going to show you how to subscript to RSS feed and also how to configure it in your Apple MAC mail client.
For the purpose of this tutorial we will use the Apple Safari web browser.
Let's begin by adding the RSS feed to the RSS Bookmarks. If the website you are accessing supports RSS feeds you will notice how there will be a blue icon with the text RSS at the end of the address bar of your browser.
Click on that icon in order to select the RSS feed you would like to save as RSS bookmark.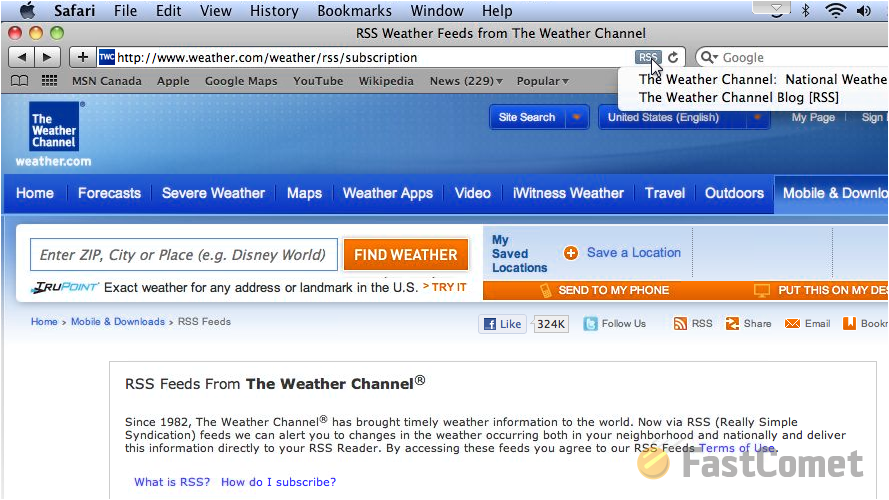 Then you will need to click on the "+" sign in the beginning of the address bar in order to configure the RSS Bookmark Name and other useful configurations.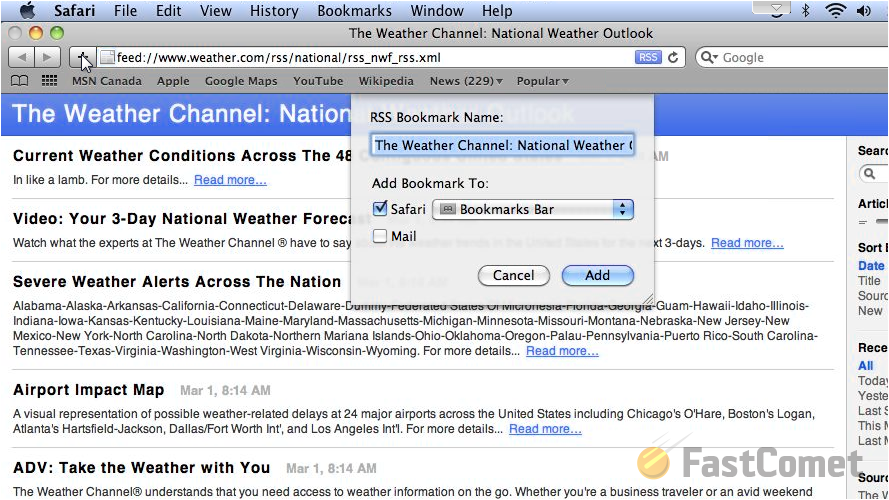 Once you are ready please return to your Apple MAC email client and you will see that your RSS Feed has been added to the RSS section from the left vertical contents pane right bellow your Mailboxes.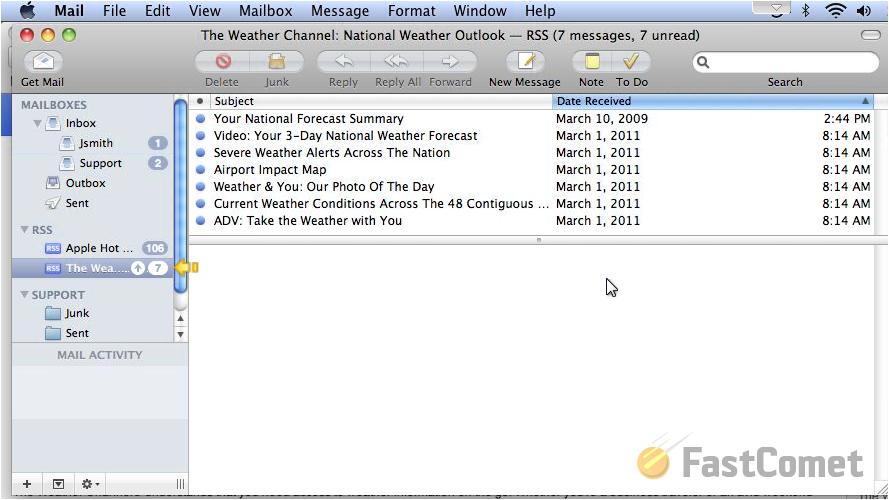 In order to configure your RSS feeds please go to Mail → Preferences and then click on the RSS tab from the top horizontal tool box. There you will be able to configure your Default RSS Reader, Check for updates and Remove Article options directly related to your RSS feeds.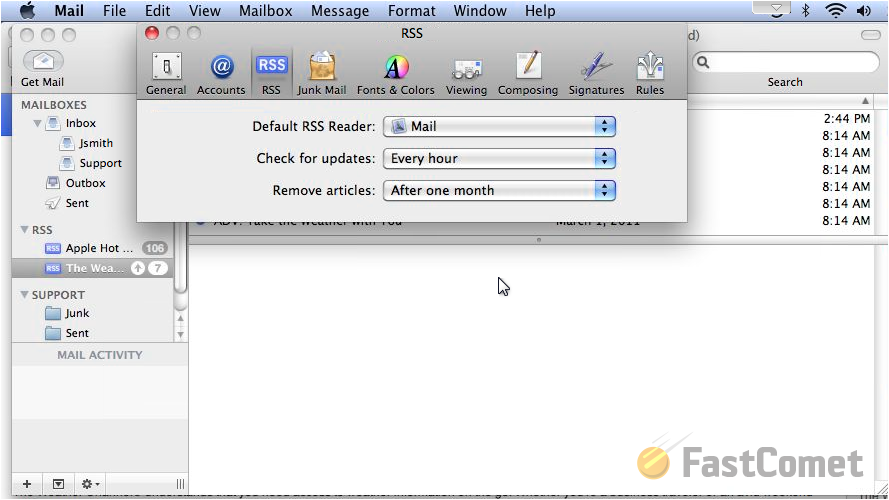 Last but not least you can manage the options for specific RSS feed by simply right-clicking on that option and then choose the action you would like to take for that specific RSS feed.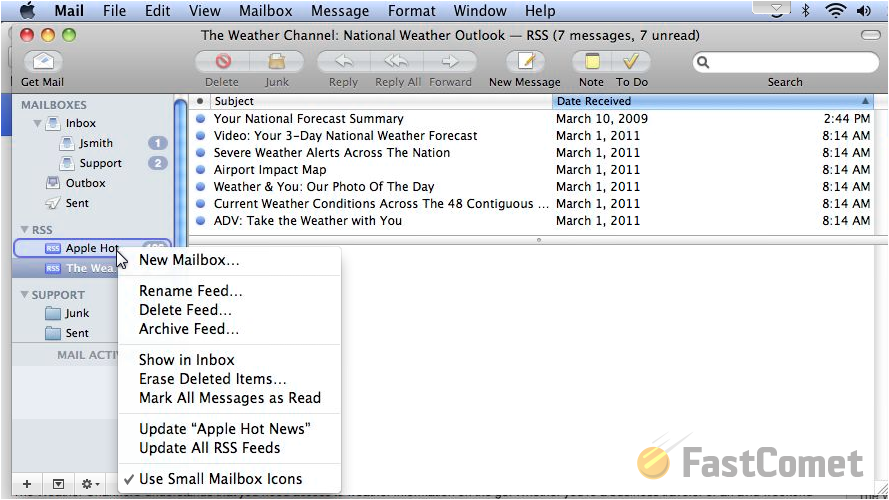 Congratulations! You can now add and fully manage your RSS feeds!