Your iPhone mail client provides you with variety of settings you can configure in order to personalize your email client and also to make the email client fir your needs. In this tutorial we will present you with detailed information on most of the available settings and at the end you will be able to configure the email client on your personal likes.
Let's begin by accessing the screen where the settings for your mail client are located. Please access the Settings → Mail, Contacts, Calendars.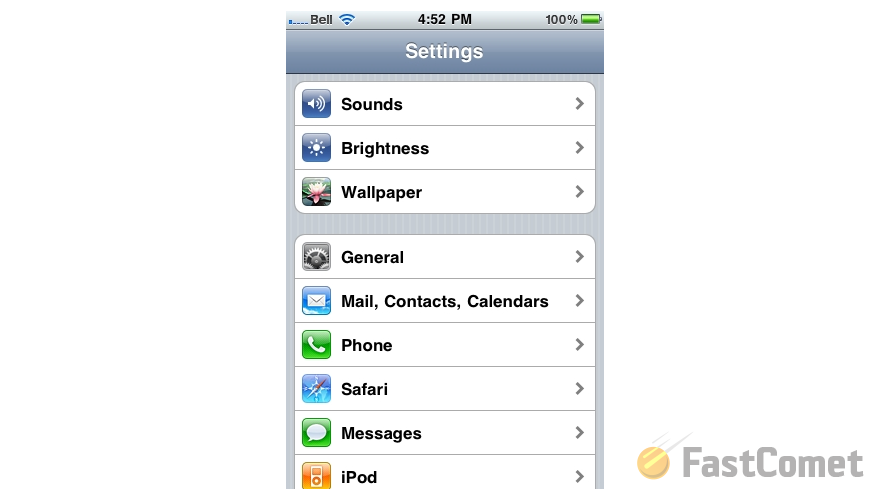 This is the location where you will be able to configure nearly every setting regarding the emails of your iPhone. Let's begin with the "Fetch New Data" option presented right below the Accounts list.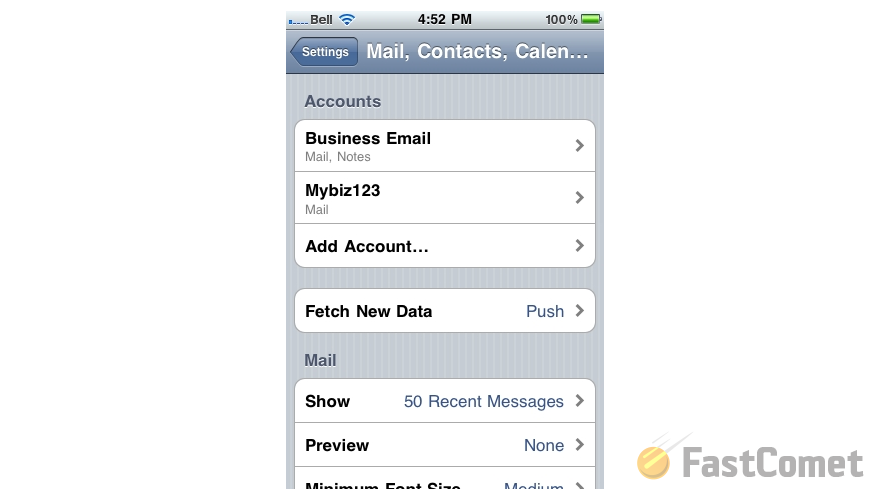 On the next screen you will be presented with few available configuration options. Let's begin with the Push option. This option enables your iPhone email client to receive new data pushed from the email server it is connected to.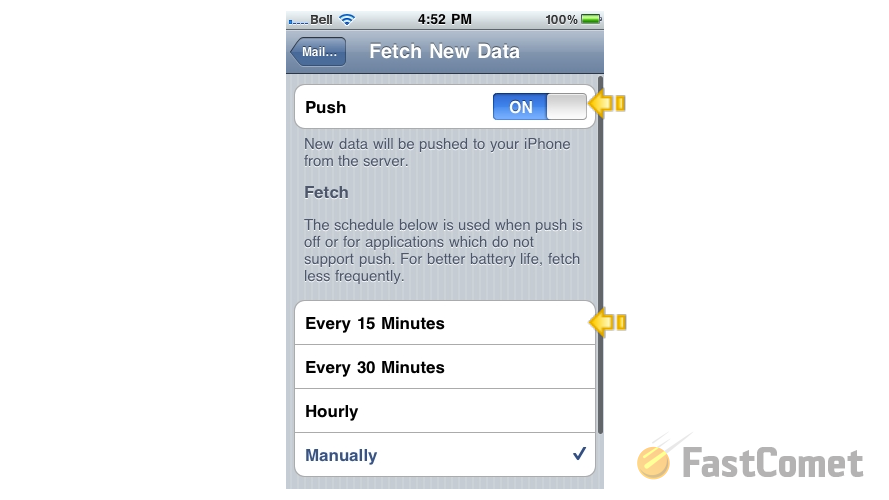 The other option on that page is the Fetch option which is the alternative to the Push option with the only difference that in that case your iPhone is fetching the emails from the server. You can set the interval of fetched email to 15,30 or 60 minutes from the options on this screen.
The next setting displayed on the "Mail, Contacts, Calendars" page is the Show setting under the Mail section. This setting will enable you to configure how many messages you would like to be shown when you access your email client per email account.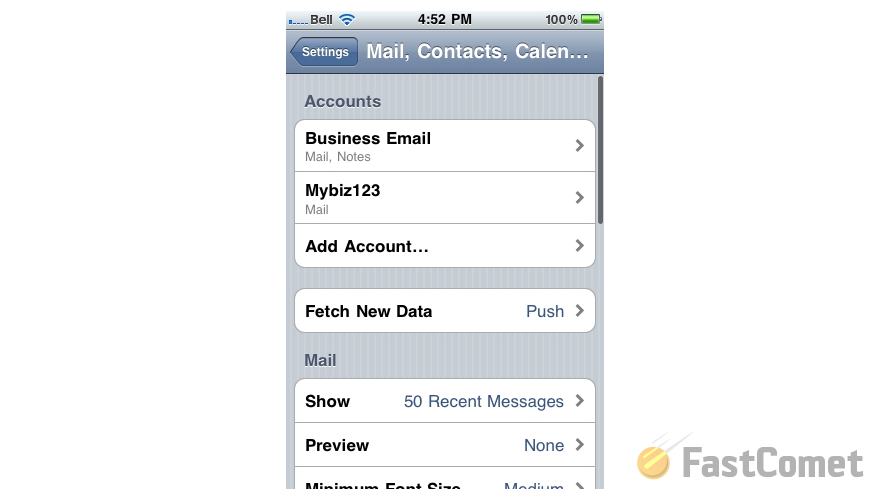 The rest of the options on that section are respectively related to the "Minimum Font Size", either or not the email client should "Show To/Cc Label", confirmation before deletion of a message, the load of remote images and the organization of messages by thread.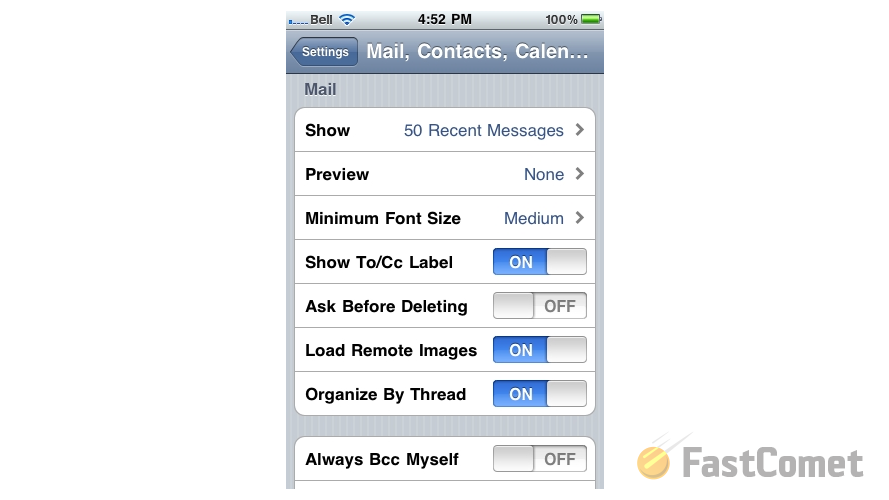 The next section of options are the "Always Bcc Myself" (sending a copy to yourself for every new messages you are creating), Signature (your signature at the end of each outgoing email) and the selection of the Default Account for your emails.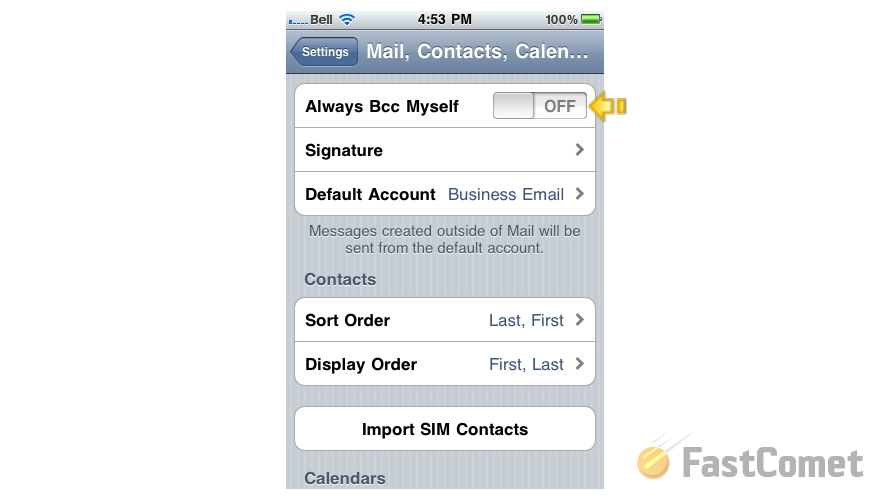 Congratulations! You are now well familiar with the settings for your emails provided by your iPhone!